Vendo/Scambio Rolex 6694 Gilt - Ribasso
Postad på Orologi Passioni 2023-06-22 10:40:00 +0000 av **cubasan**
Note that the text below is in most cases automatically translated from it's original language
As the title suggests, after a month I'm re-selling Rolex Precision, ref 6694, serial 5 million, recently overhauled with the replacement of the components in the photo. I evaluate exchanges or barters, even higher ones with Omega speedmaster reduced or Tudor BB58, with possible adjustment to be defined
The watch runs well, the bracelet is clearly soft, at 7 o'clock, as shown in the pictures, the plexy has signs, however my watchmaker did not deem it necessary to replace it.
Present two additional links, the kit consists only of the reseller's guarantee issued to me in the year 2000
the application is of euro 2500, I appraise barters.
Exchange by hand very welcome, shipping at the risk and expense of the buyer.
Thanks to O&P as always.
for quick contacts, find the number on the inspection envelope. [/IMG]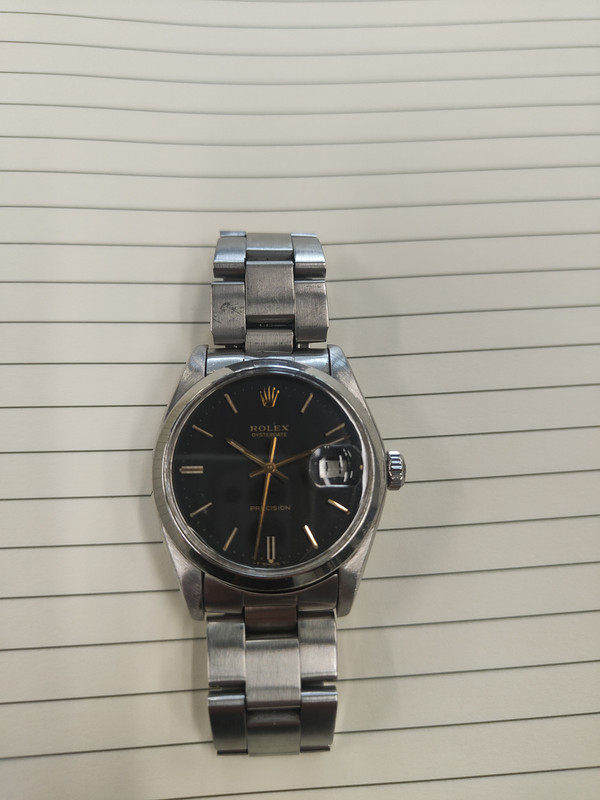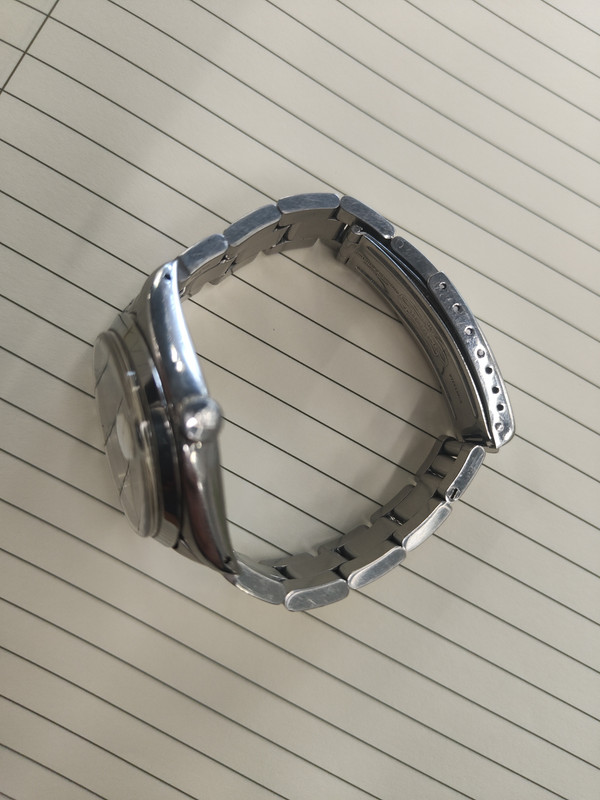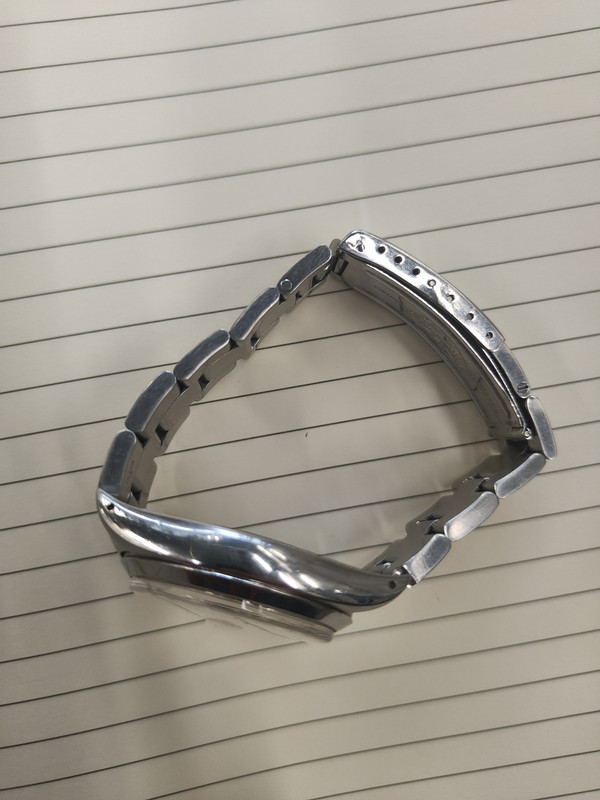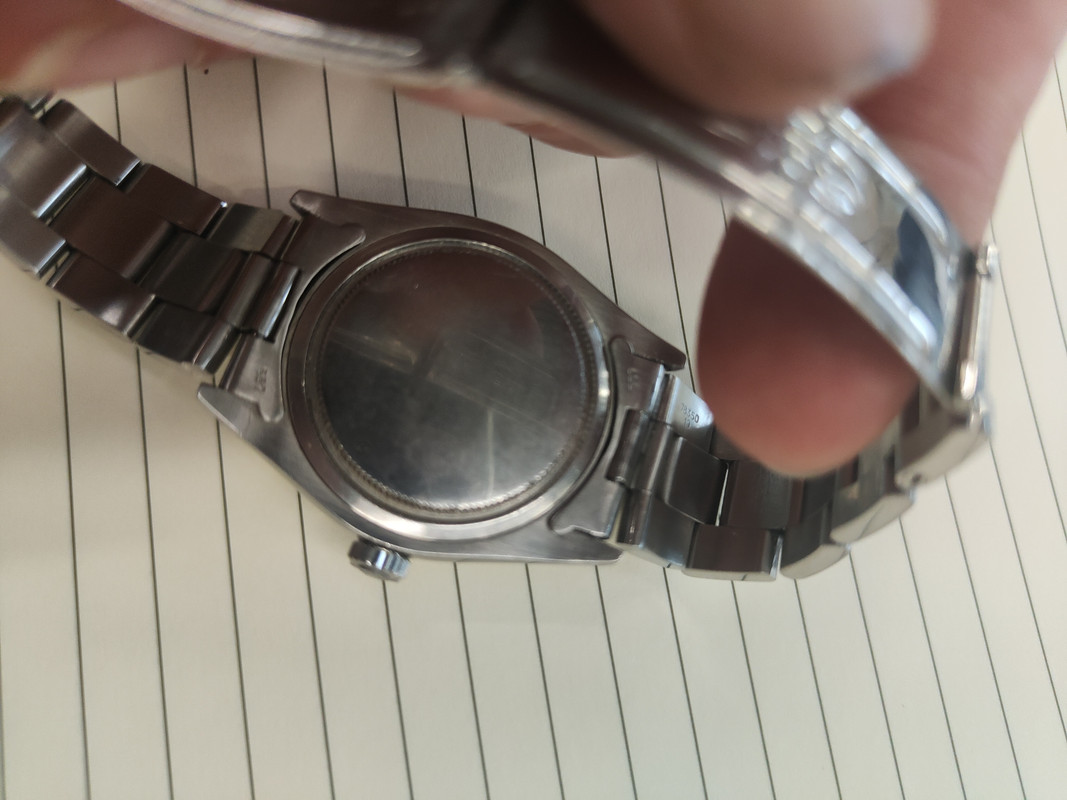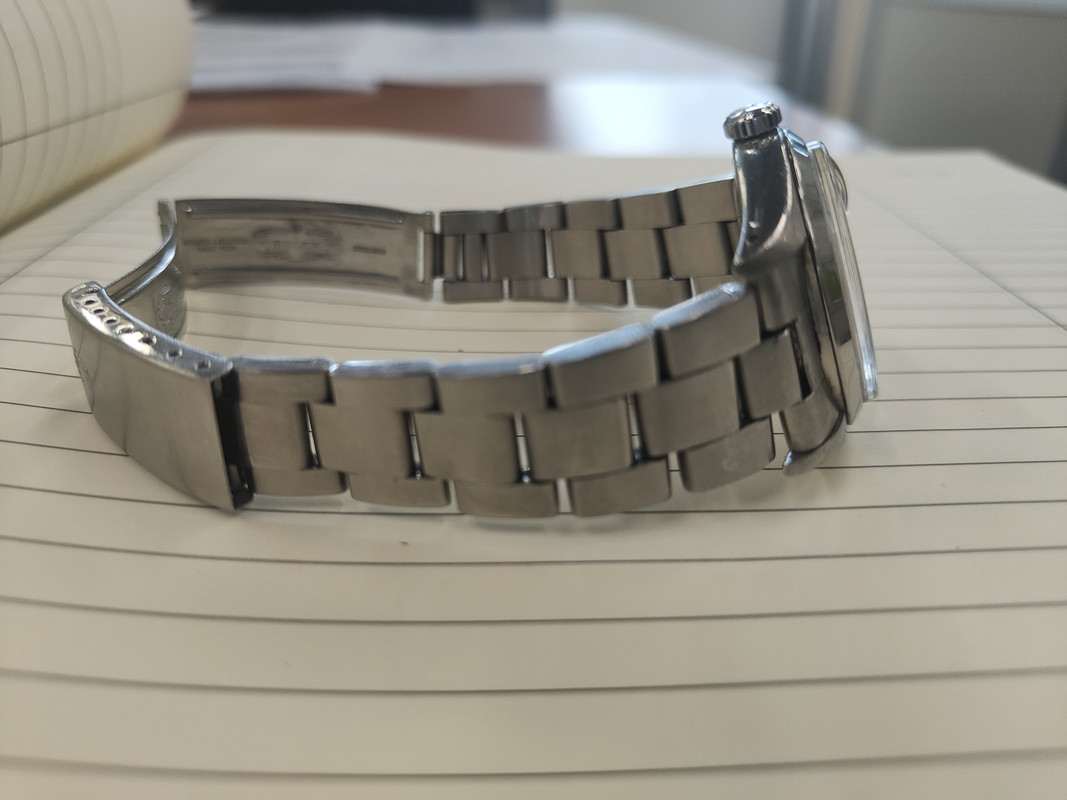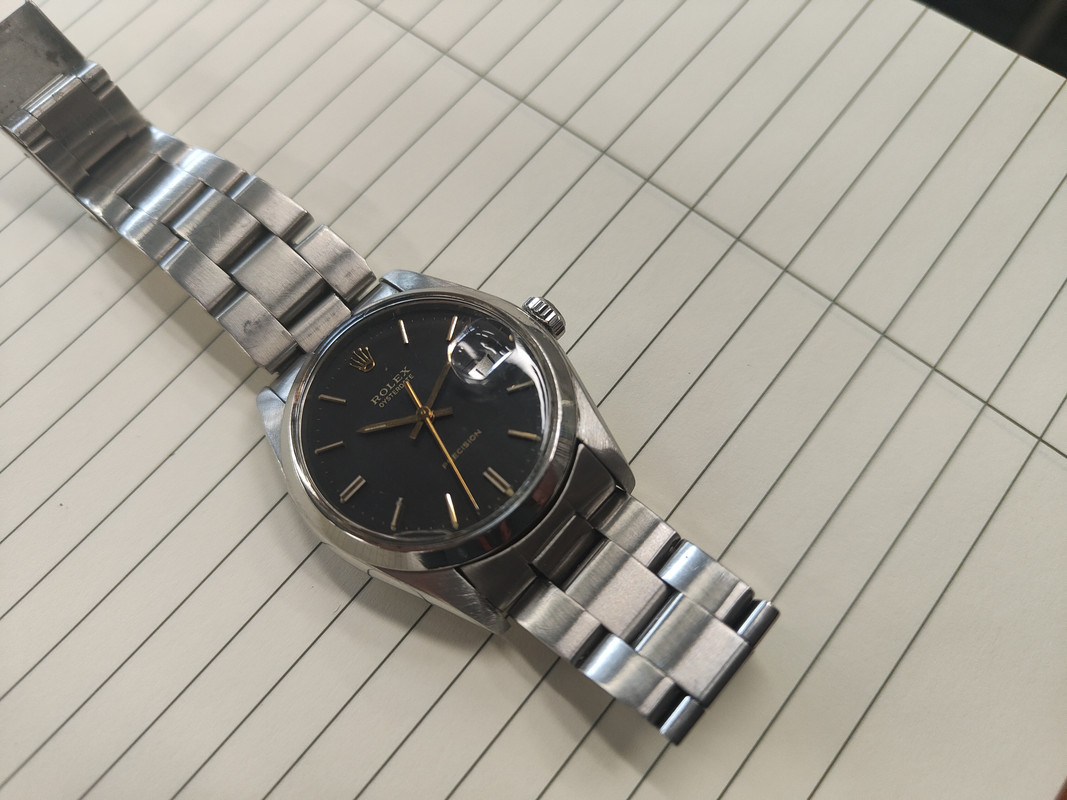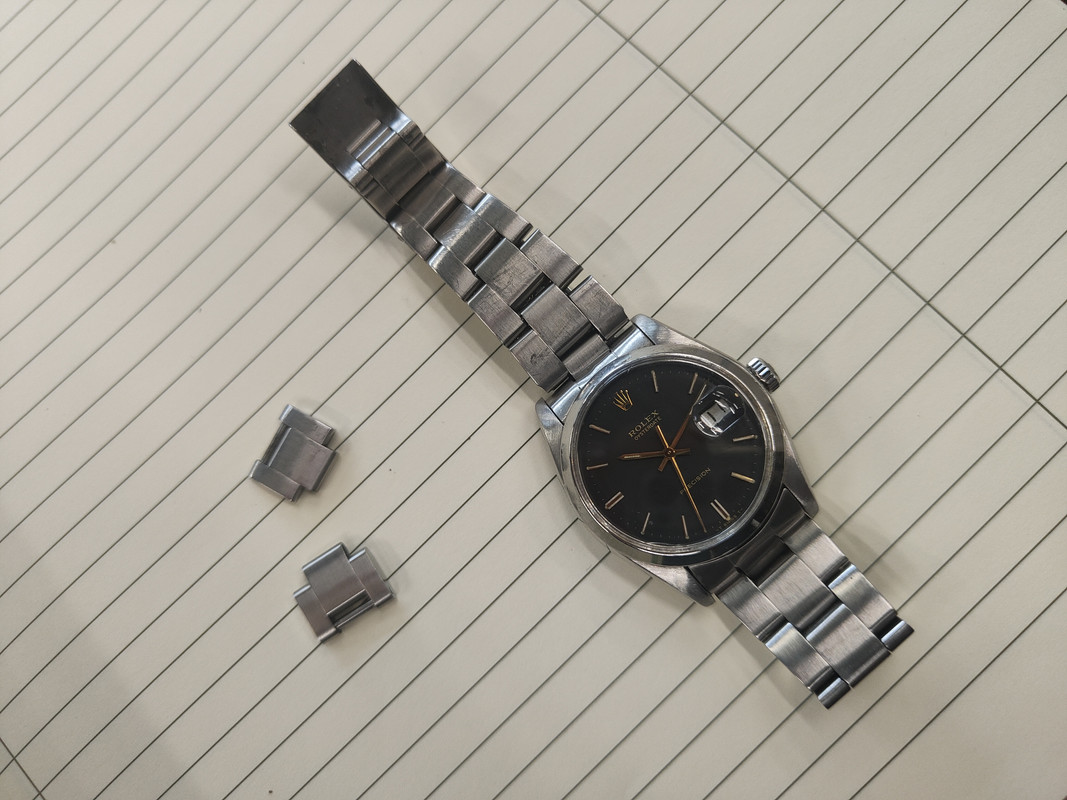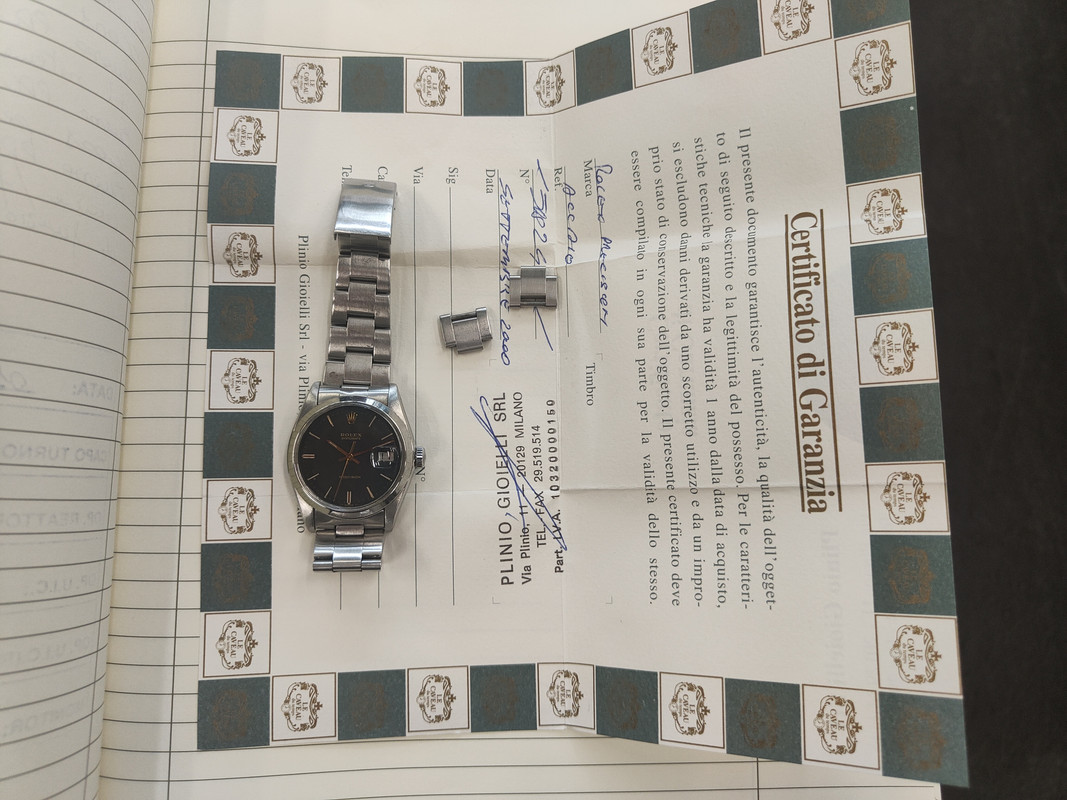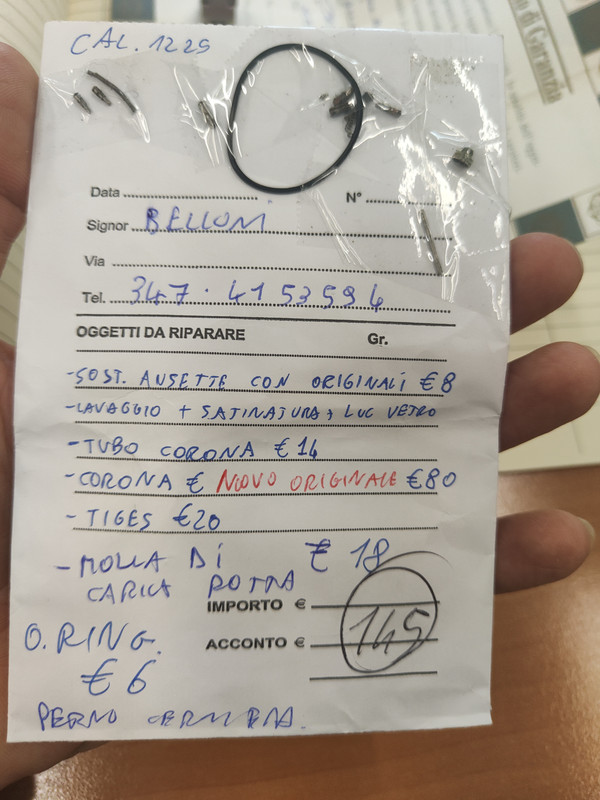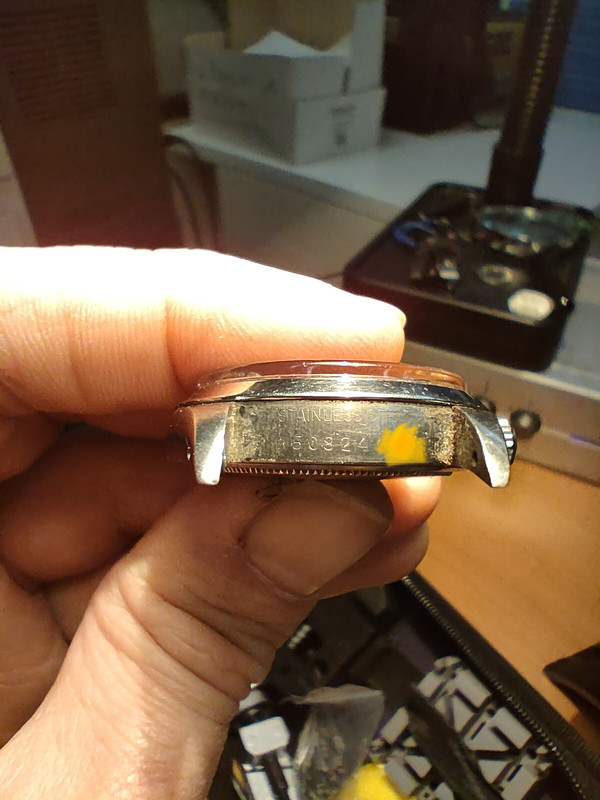 Notera att texten nedan i de flesta fall är automatiskt översatt från sitt ursprungsspråk.
Som rubriken antyder så säljer jag efter en månad vidare Rolex Precision, ref 6694, serie 5 miljoner, nyligen renoverad med utbyte av komponenterna på bilden. Jag utvärderar byten eller byten, ännu högre med Omega speedmaster reducerad eller Tudor BB58, med eventuell justering som ska definieras
Klockan går bra, armbandet är klart mjukt, klockan 7, som visas på bilderna, plexy har tecken, min urmakare ansåg det dock inte nödvändigt att byta ut det.
Presentera ytterligare två länkar, satsen består endast av återförsäljarens garanti utfärdad till mig år 2000
ansökan är på 2500 euro, jag värderar byteshandel.
Byte för hand mycket välkommet, frakt på köparens risk och bekostnad.
Tack till O&P som alltid.
för snabba kontakter, hitta numret på inspektionskuvertet. [/IMG]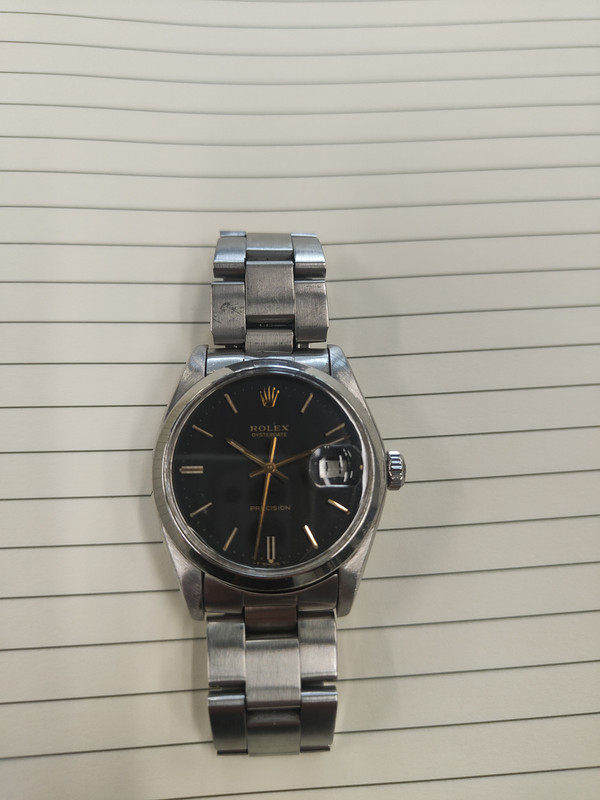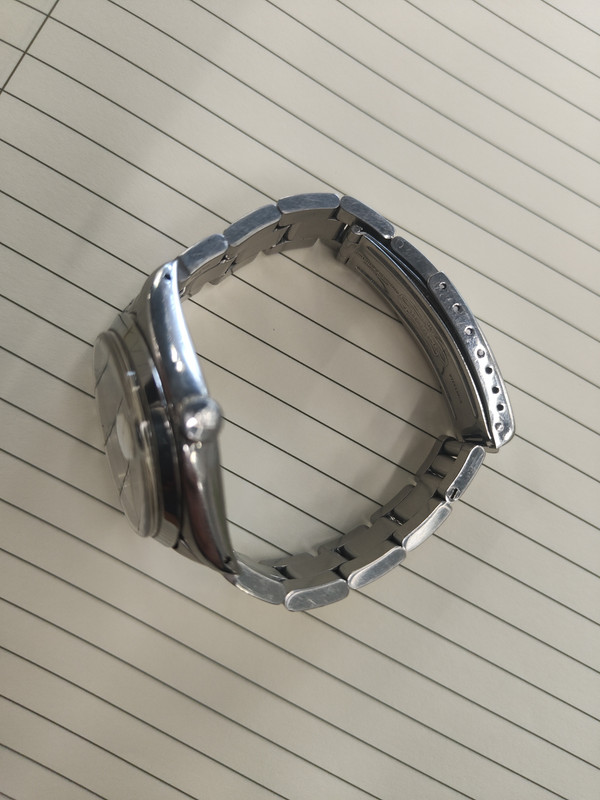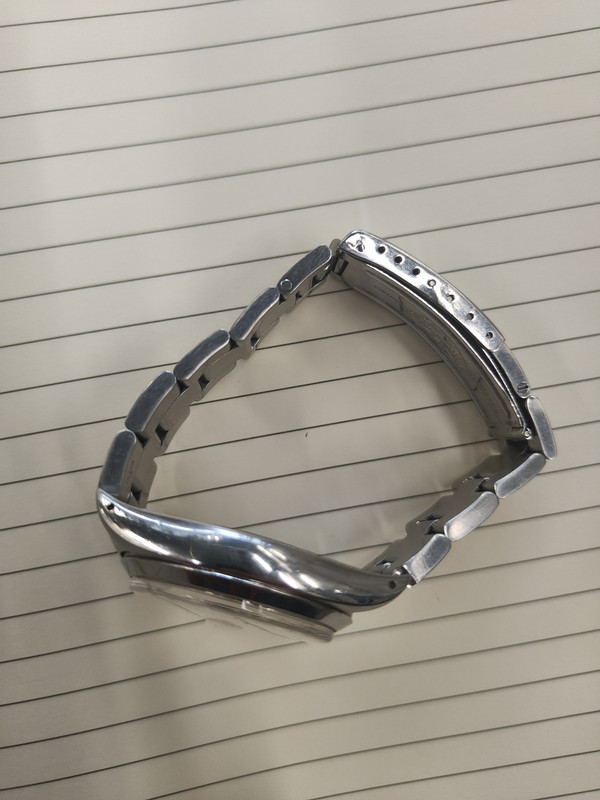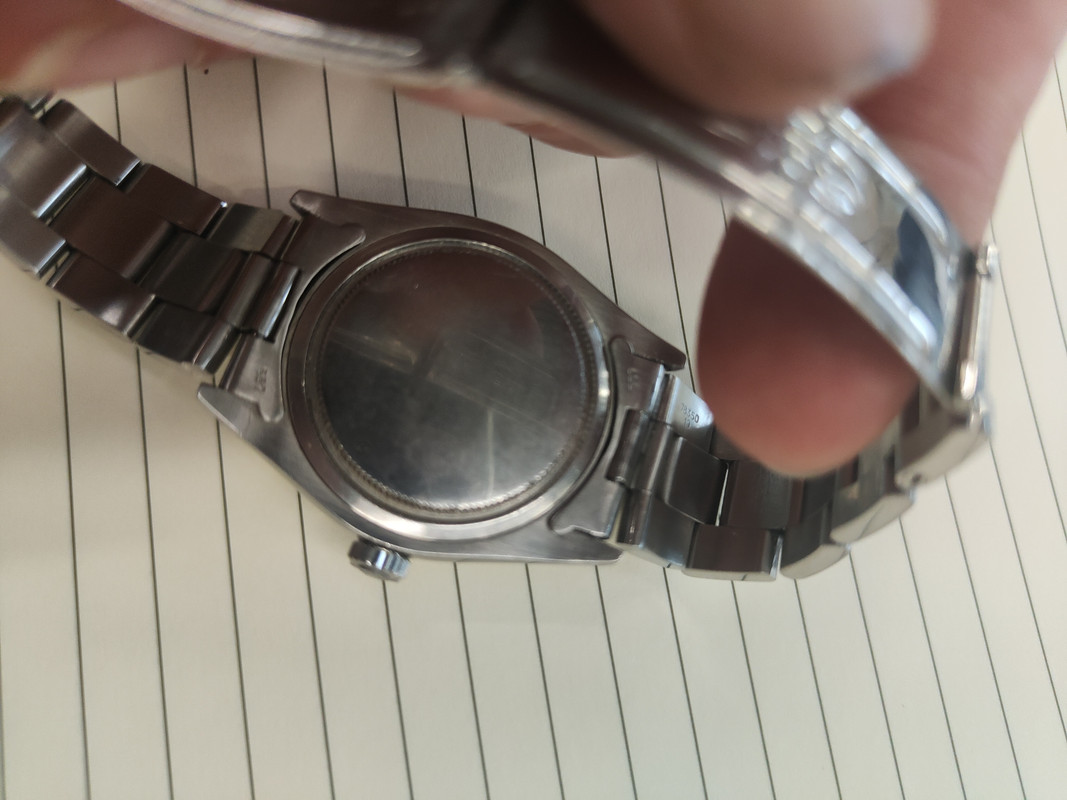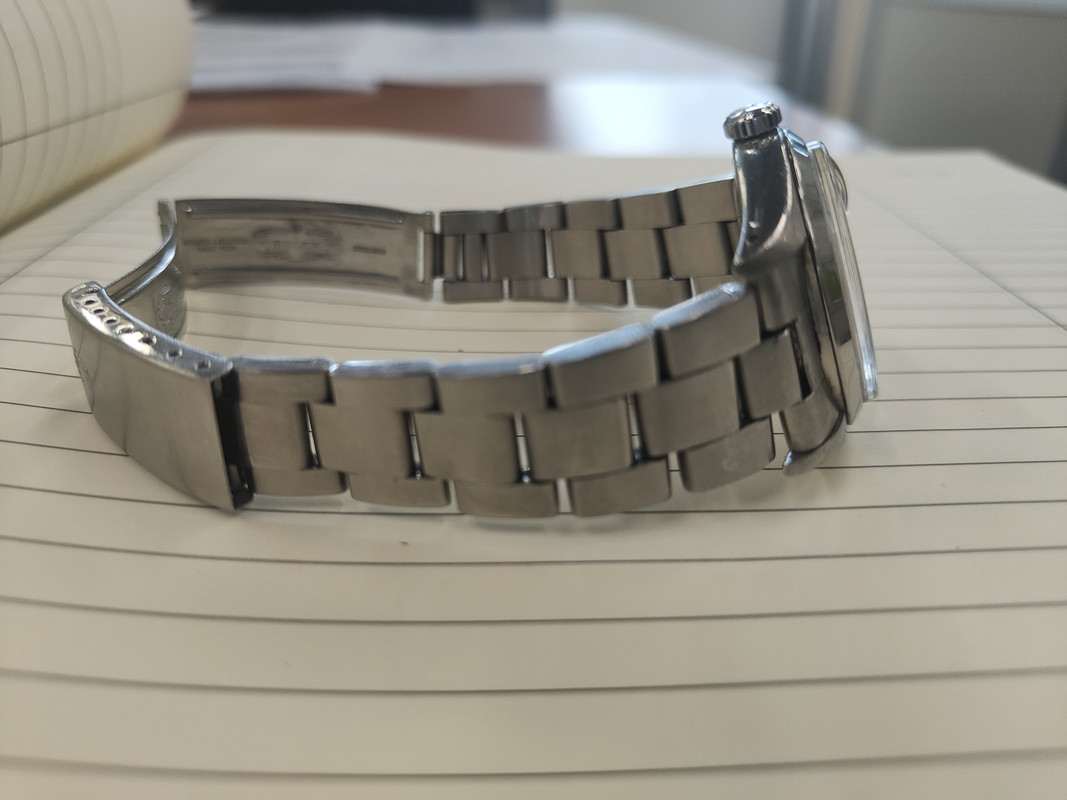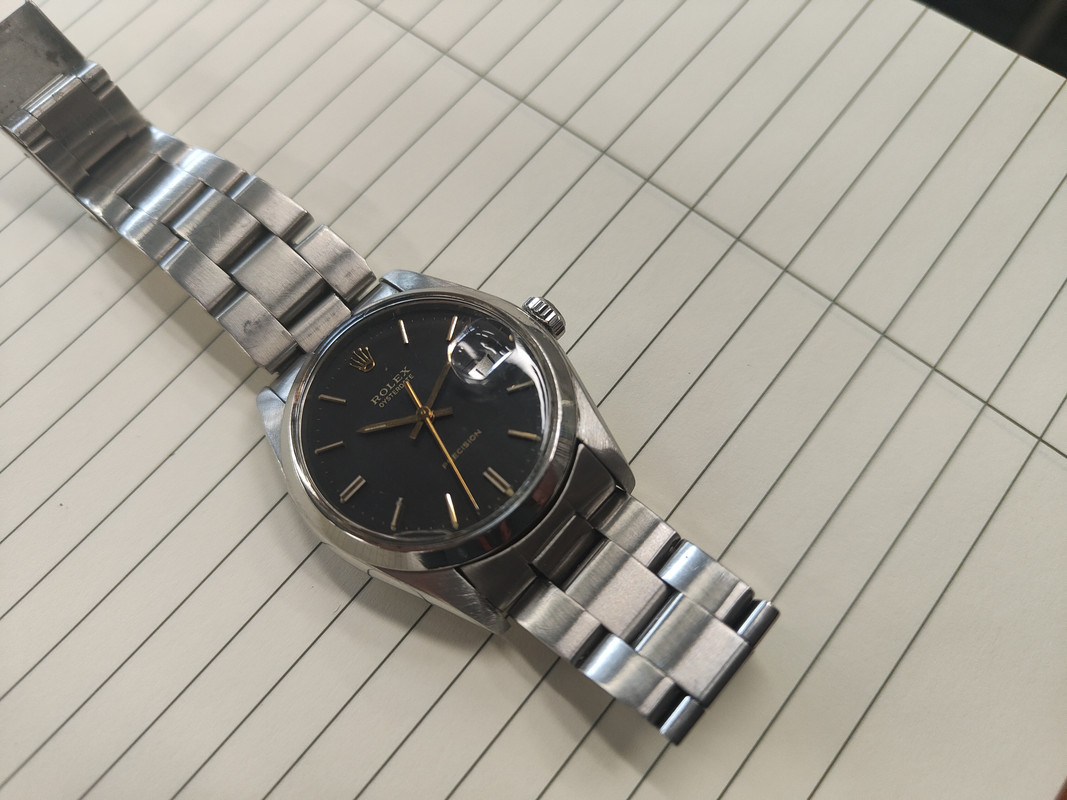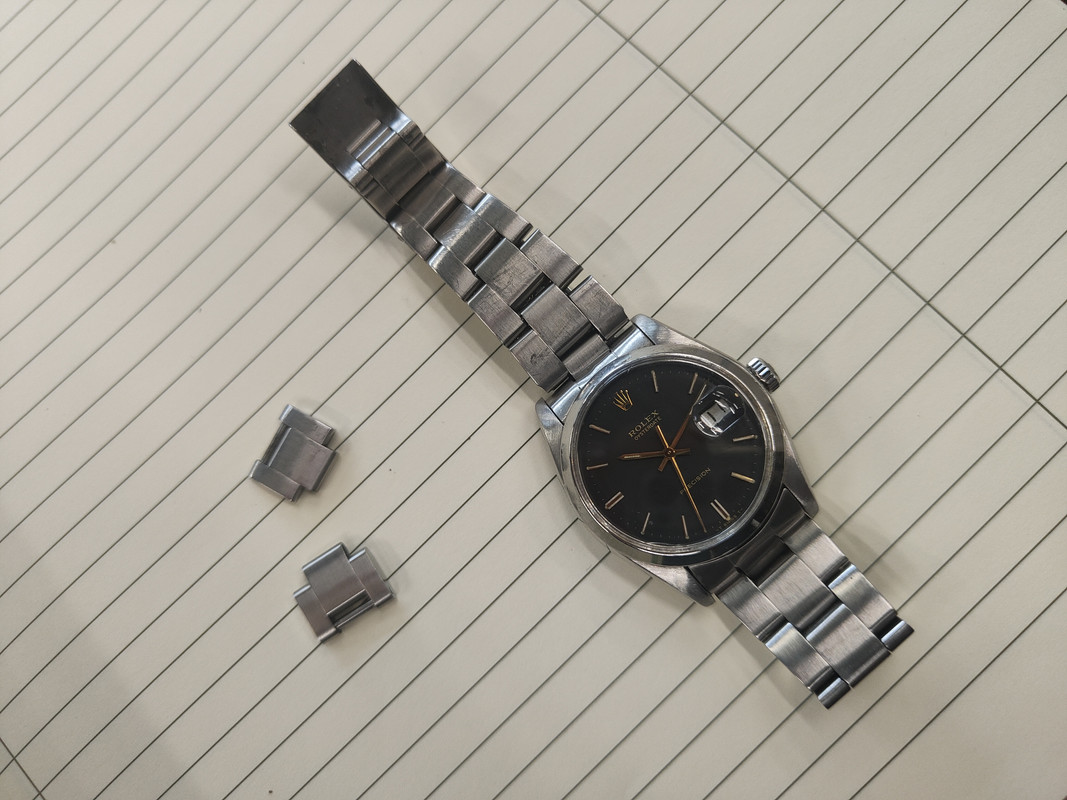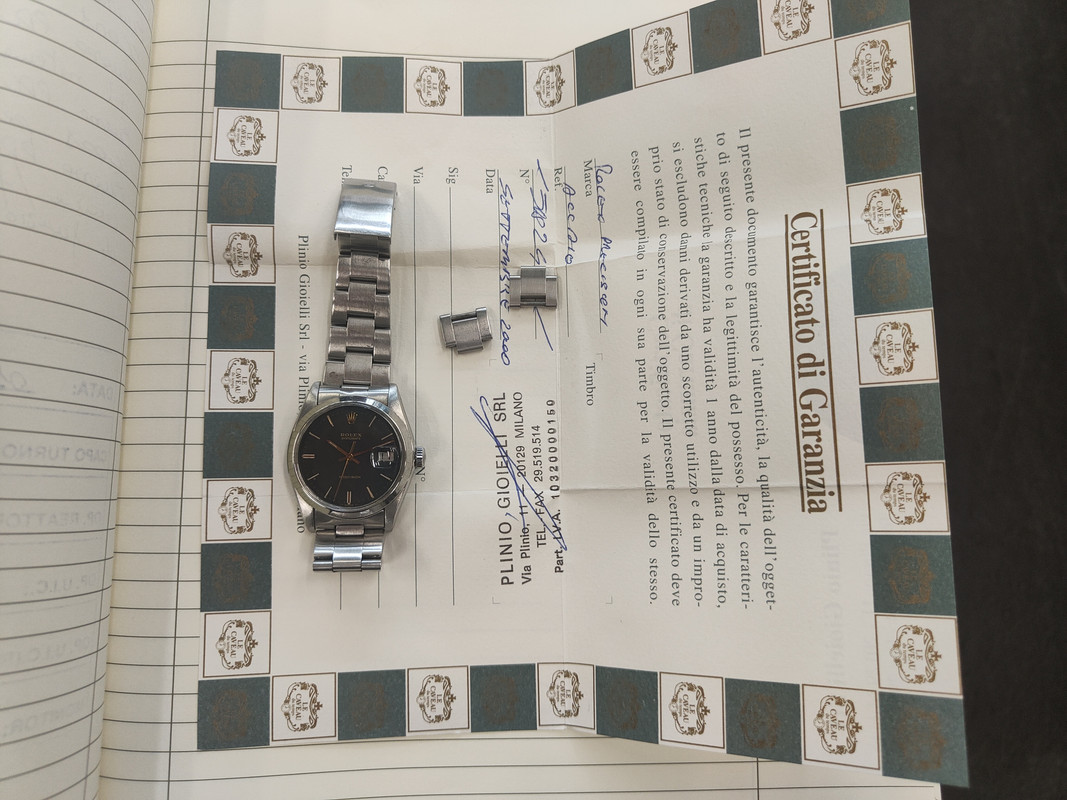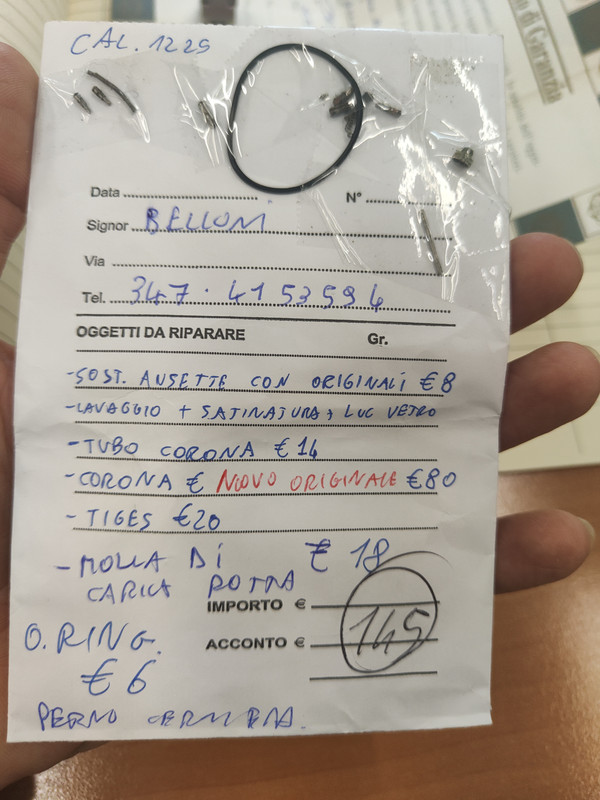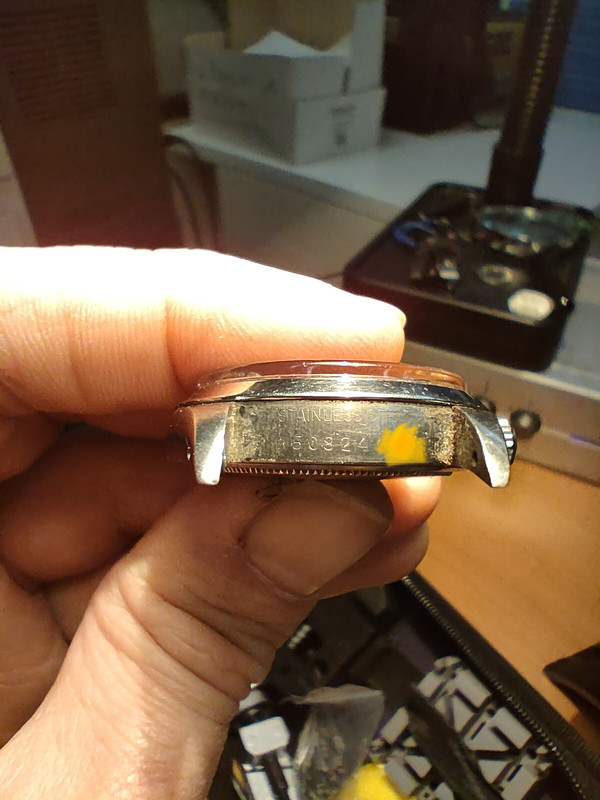 Beachten Sie, dass der folgende Text in den meisten Fällen automatisch aus seiner Originalsprache übersetzt wird.
Wie der Titel schon sagt, verkaufe ich nach einem Monat die Rolex Precision, Ref. 6694, 5 Millionen Exemplare, kürzlich überholt und mit dem Austausch der Komponenten auf dem Foto. Ich bewerte Tausch- oder Tauschgeschäfte, sogar höhere mit Omega Speedmaster Reduced oder Tudor BB58, mit möglicher Anpassung noch zu definieren
Die Uhr läuft gut, das Armband ist deutlich weich, bei 7 Uhr, wie auf den Bildern zu sehen, das Plexiglas weist Gebrauchsspuren auf, mein Uhrmacher hielt es jedoch nicht für nötig, es auszutauschen.
Bei Vorliegen zweier zusätzlicher Links besteht der Bausatz lediglich aus der mir im Jahr 2000 ausgestellten Wiederverkäufergarantie
Der Antrag beträgt 2500 Euro, ich schätze Tauschgeschäfte.
Umtausch per Hand sehr erwünscht, Versand auf Gefahr und Kosten des Käufers.
Vielen Dank wie immer an O&P.
Für schnelle Kontakte finden Sie die Nummer auf dem Inspektionsumschlag. [/IMG]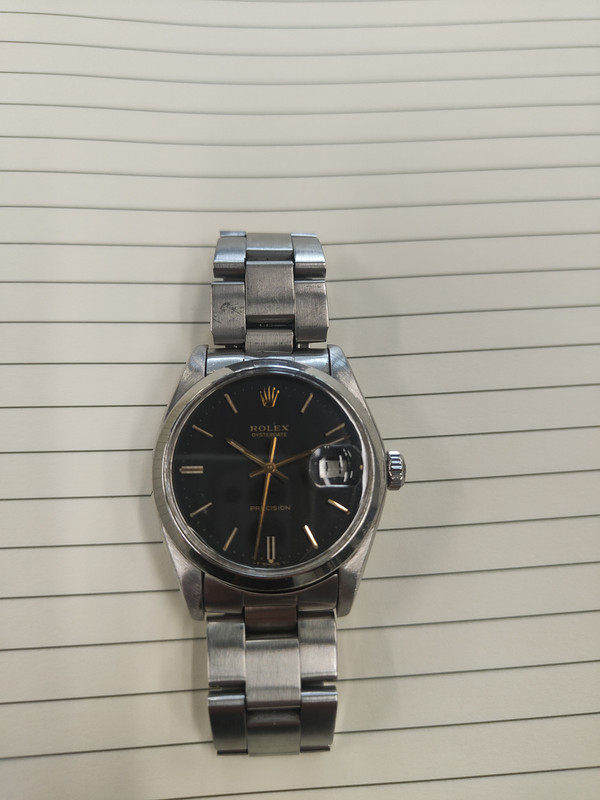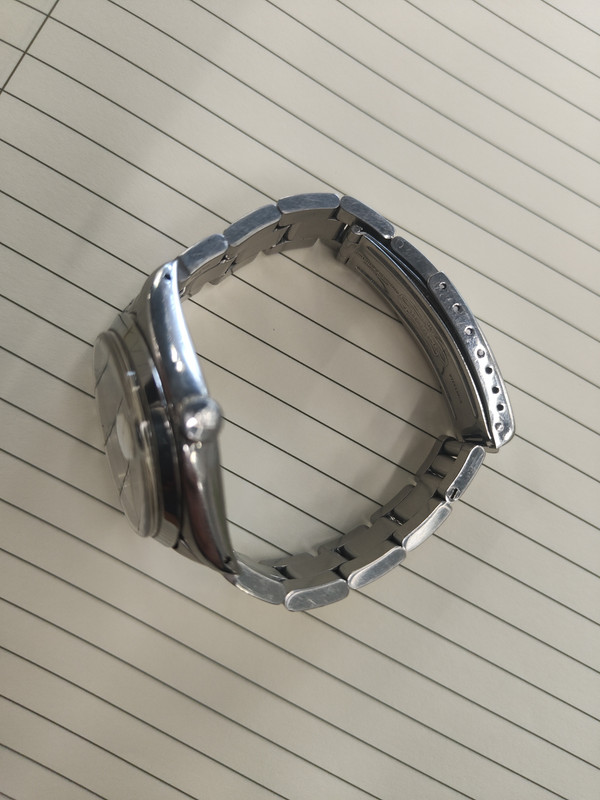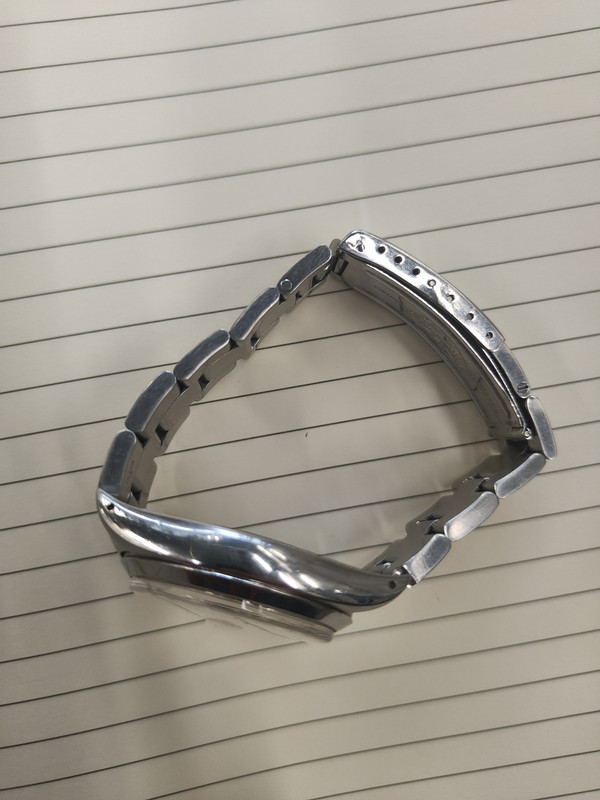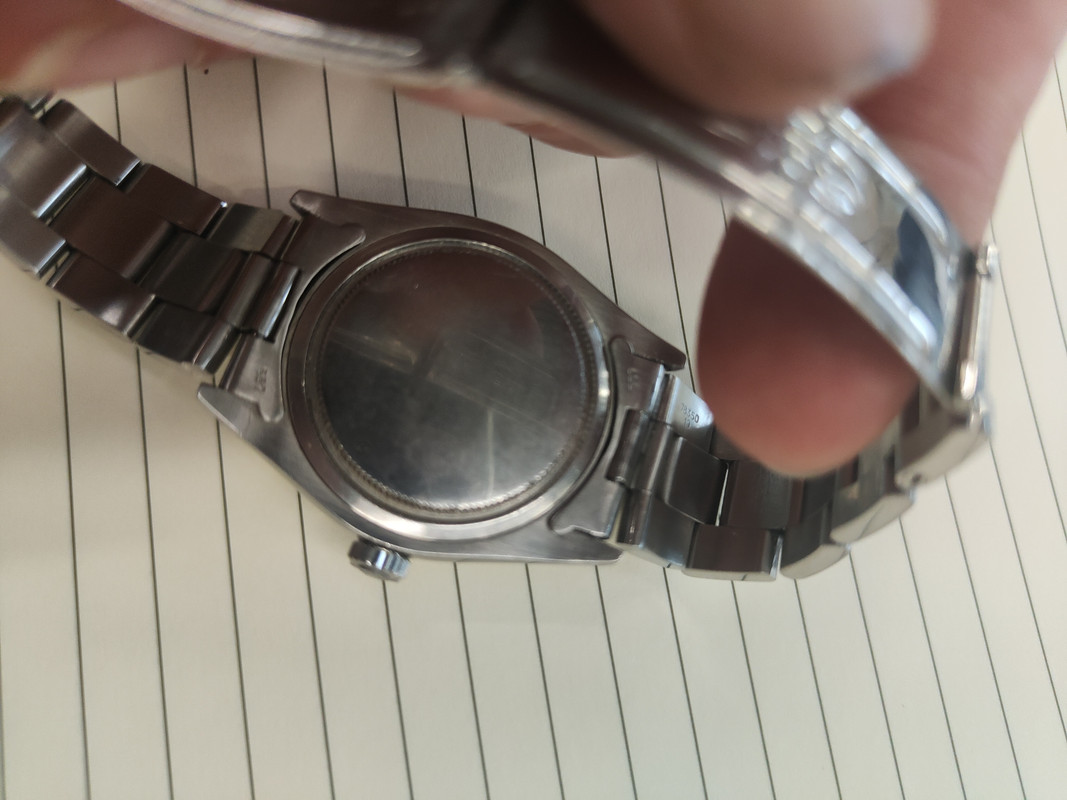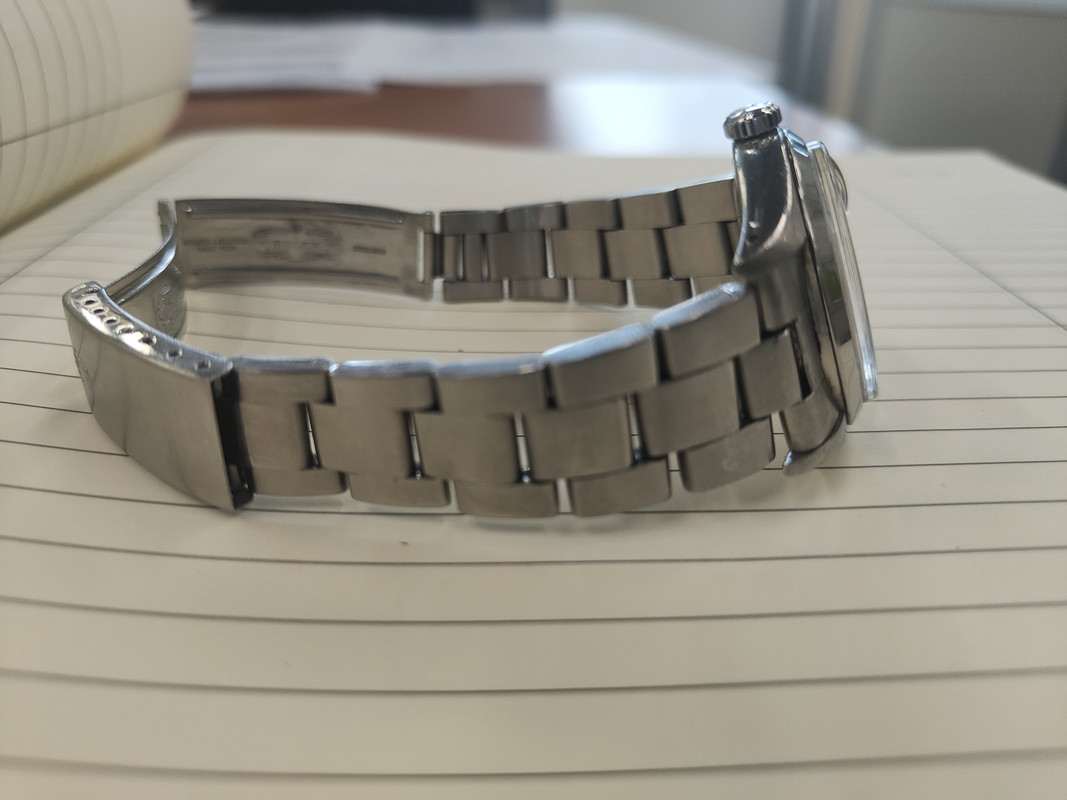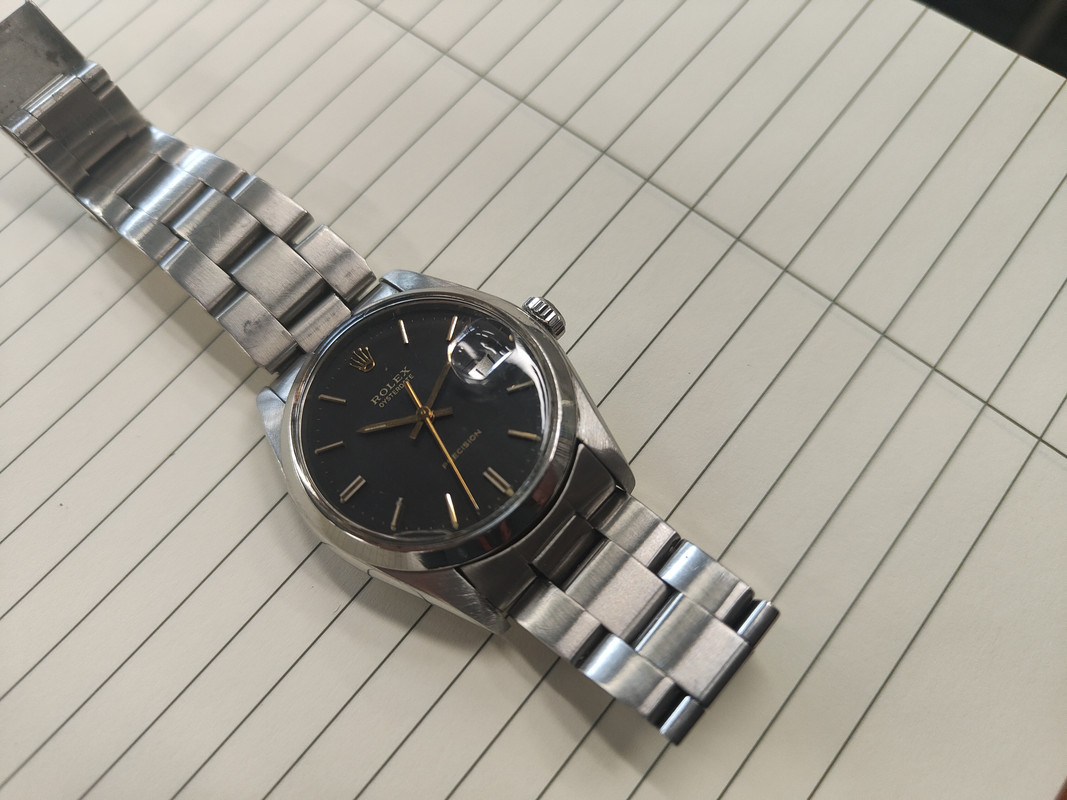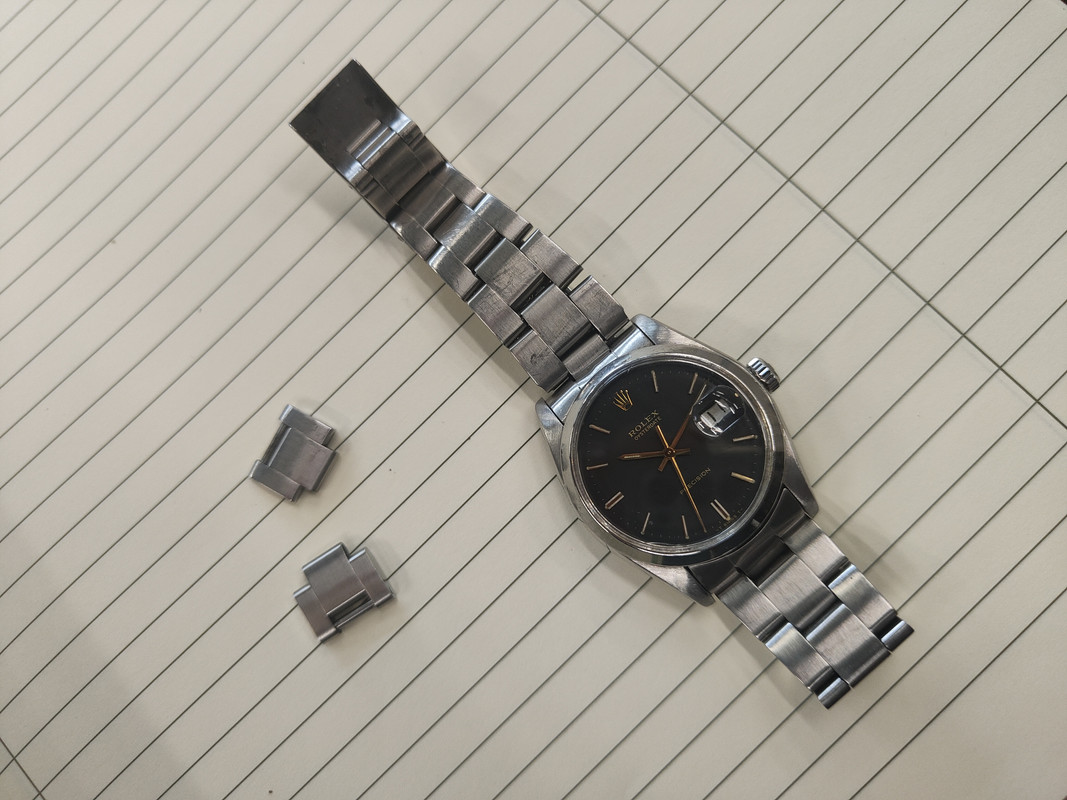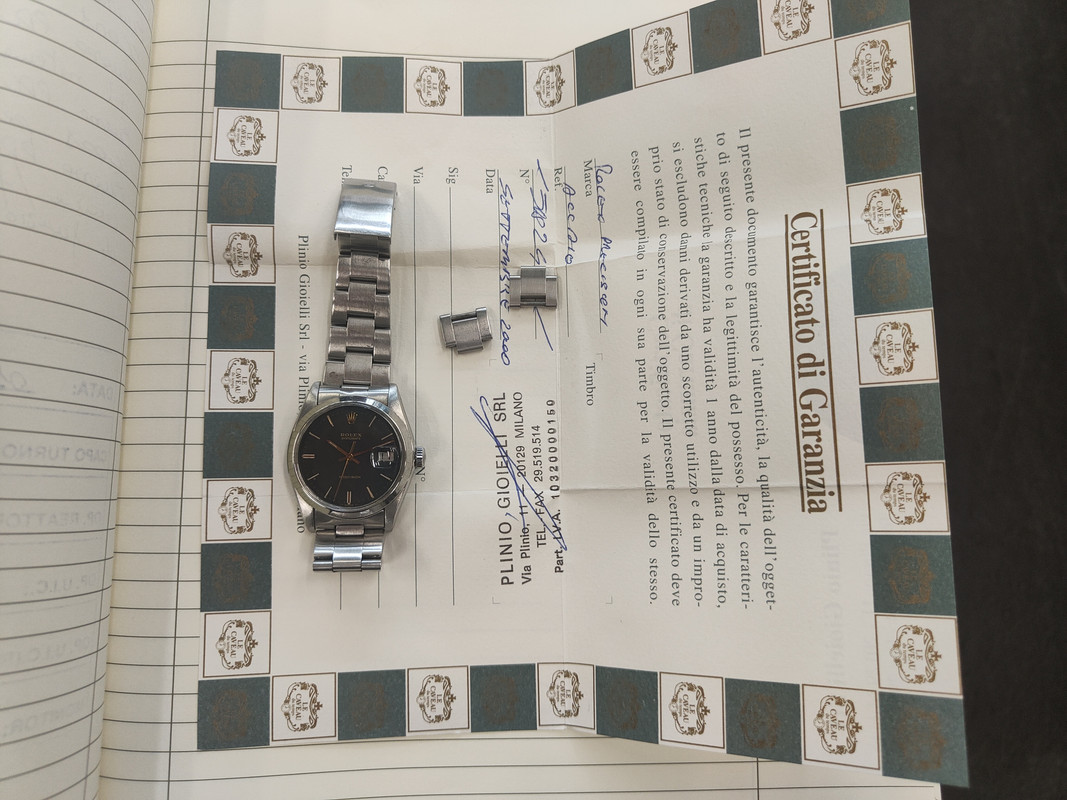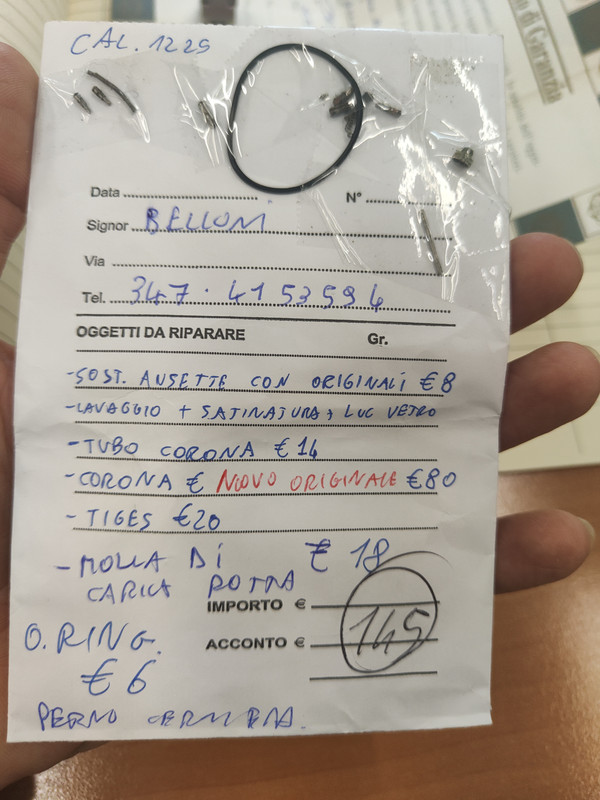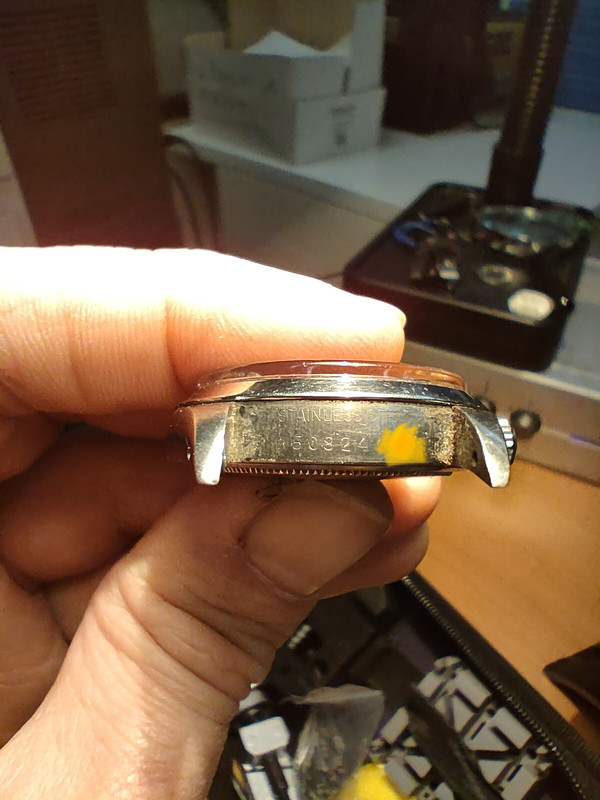 Notez que le texte ci-dessous est dans la plupart des cas traduit automatiquement à partir de sa langue d'origine.
Comme le titre l'indique, au bout d'un mois je revends Rolex Precision, réf 6694, série 5 millions, récemment révisée avec remplacement des composants sur la photo. J'évalue les échanges ou trocs, voire supérieurs avec Omega speedmaster réduite ou Tudor BB58, avec ajustement possible à définir
La montre fonctionne bien, le bracelet est clairement souple, à 7 heures, comme le montrent les photos, le plexy a des signes, cependant mon horloger n'a pas jugé nécessaire de le remplacer.
Présentez deux maillons supplémentaires, le kit se compose uniquement de la garantie du revendeur qui m'a été délivrée en l'an 2000
la demande est de 2500 euros, j'évalue les trocs.
Echange en main propre très bienvenu, expédition aux risques et frais de l'acheteur.
Merci à O&P comme toujours.
pour des contacts rapides, trouvez le numéro sur l'enveloppe d'inspection. [/IMG]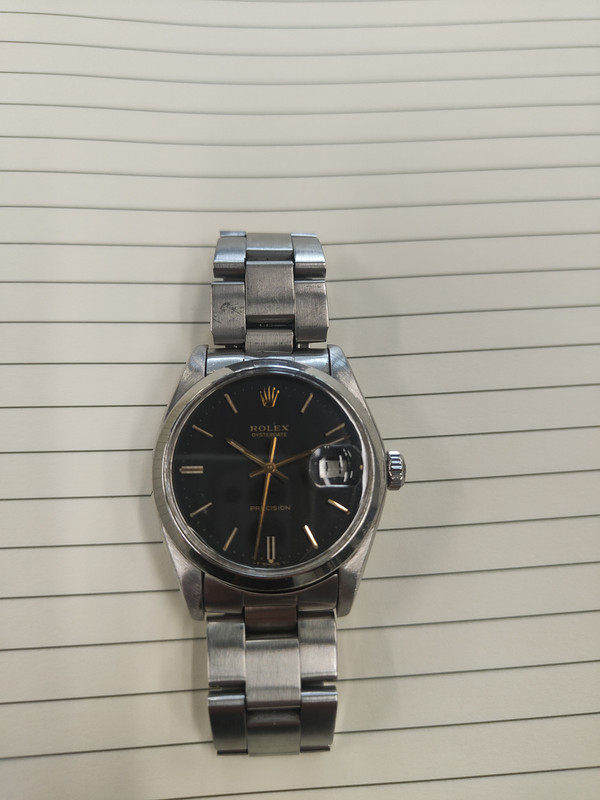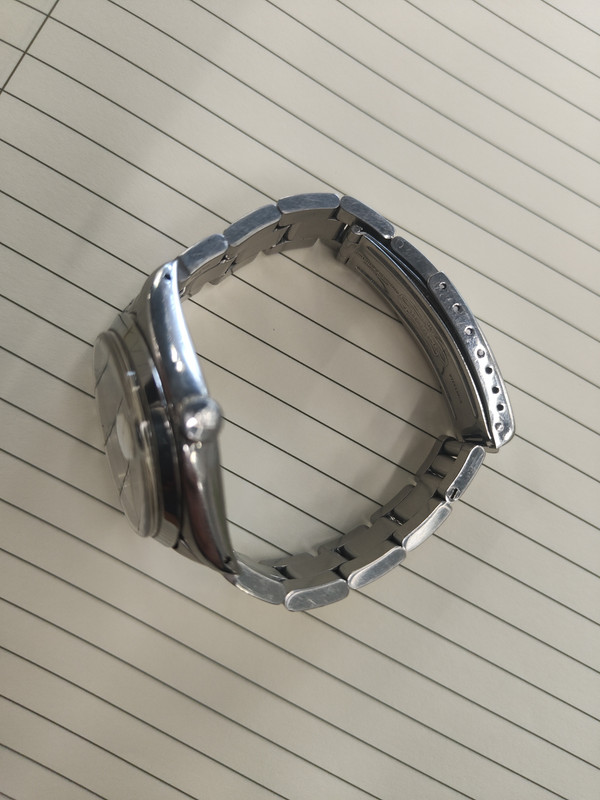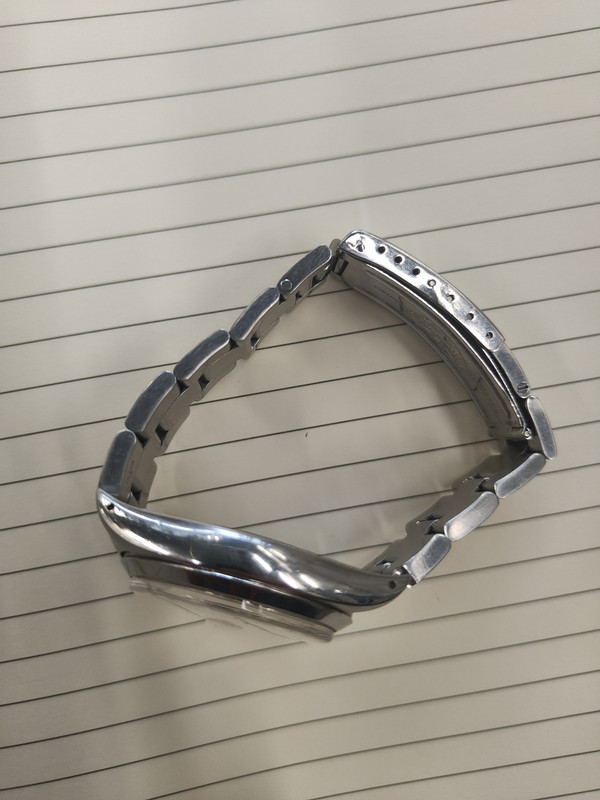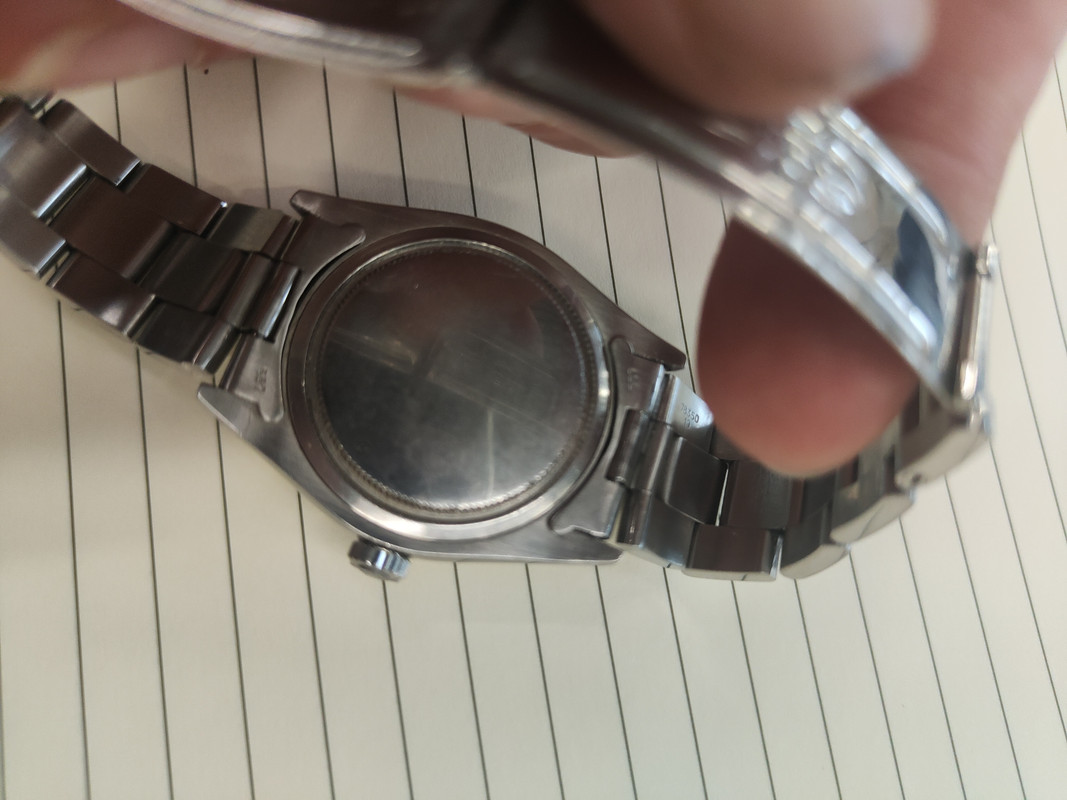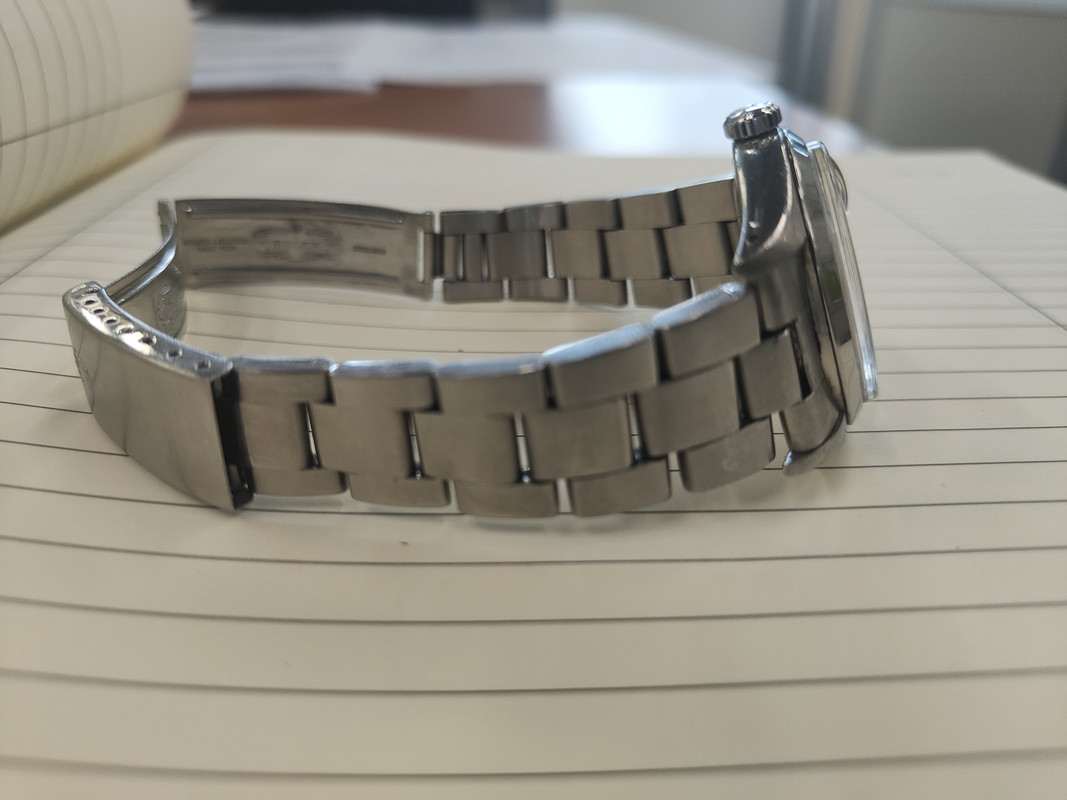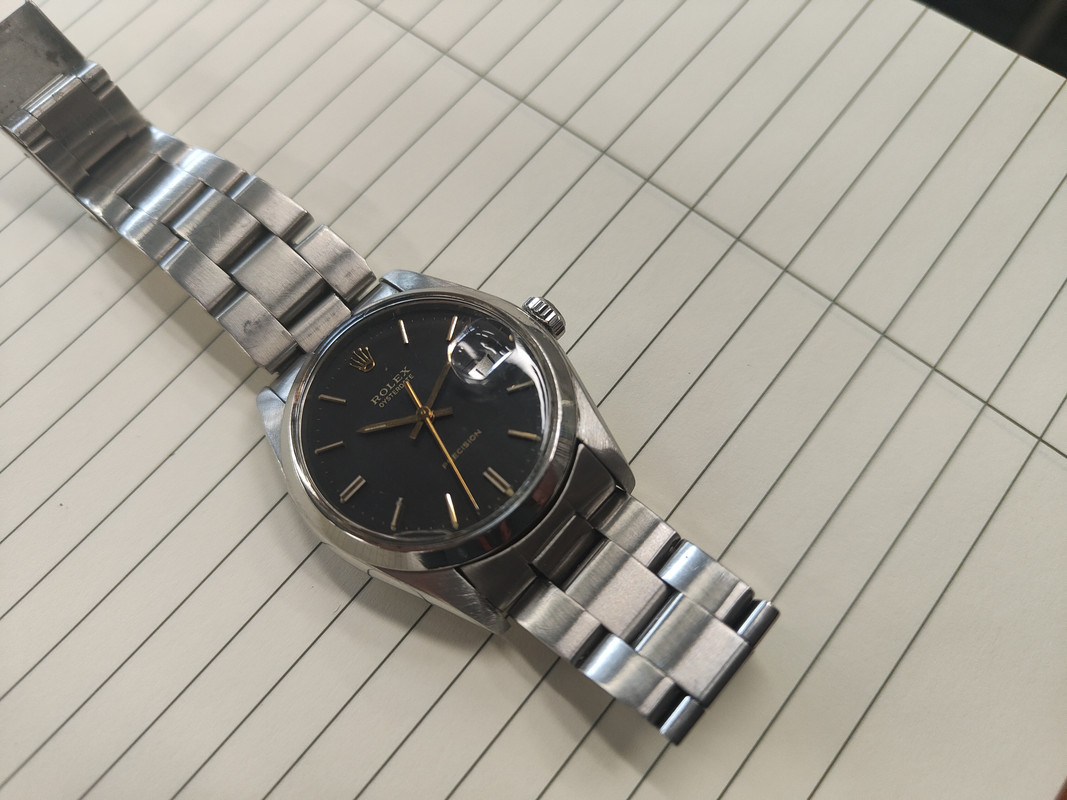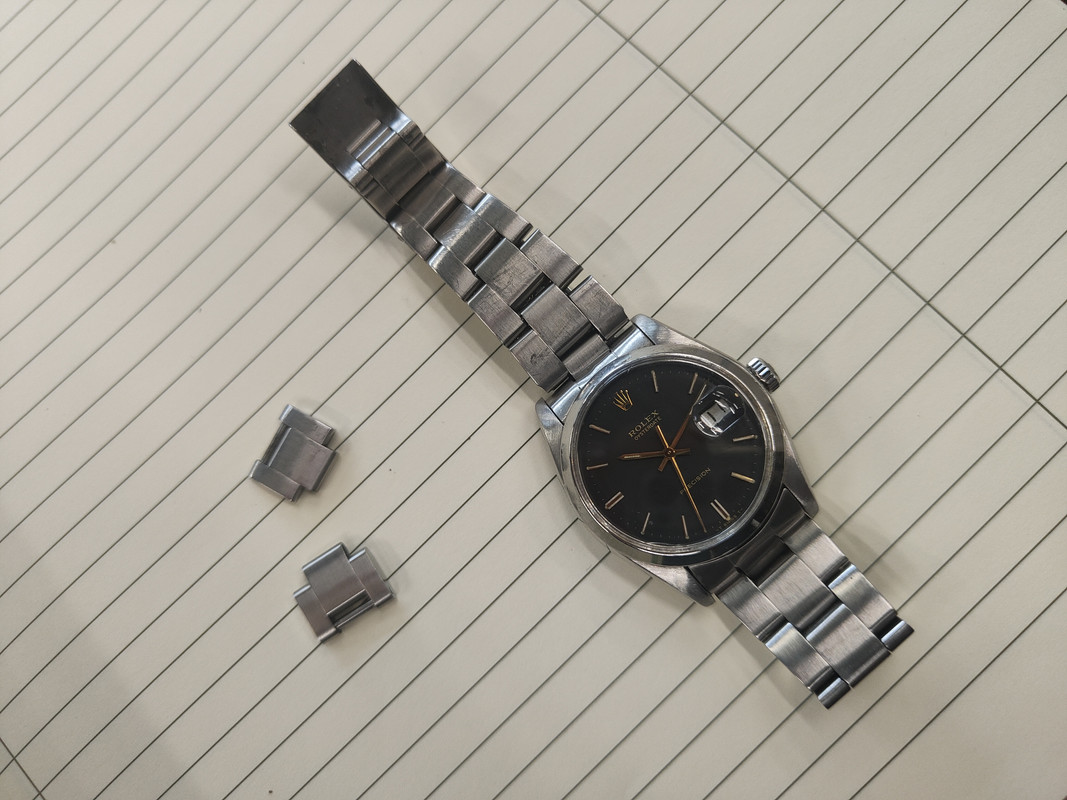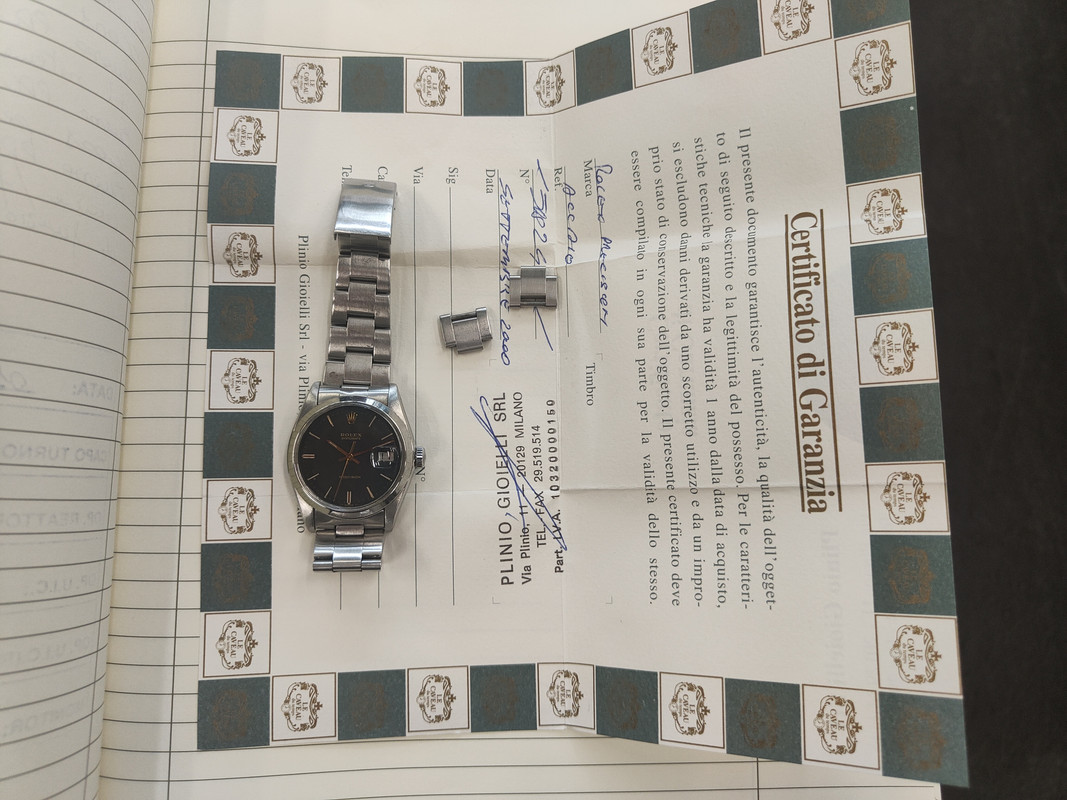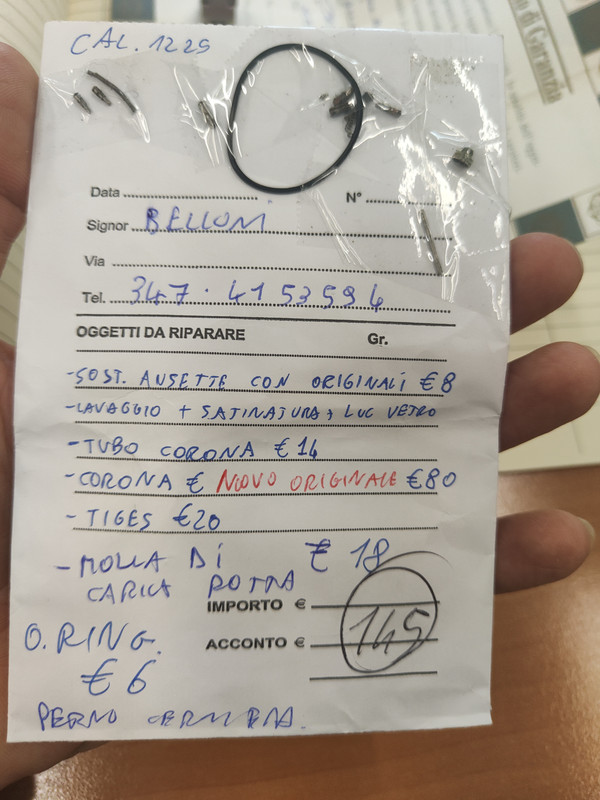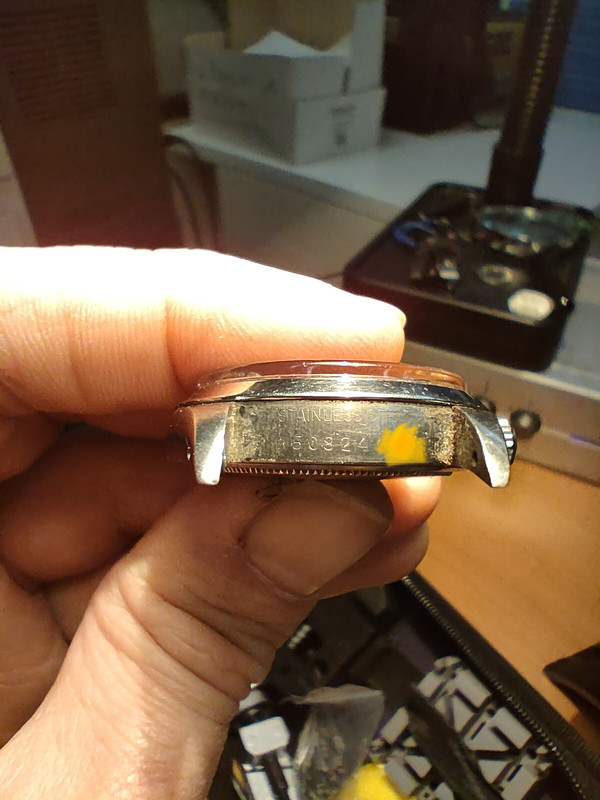 Houd er rekening mee dat onderstaande tekst in de meeste gevallen automatisch wordt vertaald vanuit de oorspronkelijke taal.
Zoals de titel suggereert, verkoop ik na een maand Rolex Precision, ref 6694, serienummer 5 miljoen, onlangs gereviseerd met de vervanging van de componenten op de foto. Ik evalueer uitwisselingen of ruilhandel, zelfs hogere met Omega speedmaster gereduceerd of Tudor BB58, met mogelijke aanpassing om te definiëren
Het horloge loopt goed, de armband is duidelijk zacht, om 7 uur, zoals op de foto's te zien is, heeft de plexy tekenen, maar mijn horlogemaker vond het niet nodig om het te vervangen.
Presenteer twee extra schakels, de kit bestaat alleen uit de doorverkopersgarantie die aan mij is afgegeven in het jaar 2000
de aanvraag is van 2500 euro, ik schat ruilhandel.
Handmatig ruilen zeer welkom, verzending voor rekening en risico van de koper.
Met dank aan O&P zoals altijd.
voor snelle contacten vindt u het nummer op de inspectie-envelop. [/IMG]