Vendo Seiko Sumo arancione 6r35-00g0 SDBC005J
Postad på Orologi Passioni 2023-01-17 15:38:00 +0000 av **Patpatri**
Note that the text below is in most cases automatically translated from it's original language
As the title suggests, I'm selling Seiko Sumo first series, in the very rare configuration with orange dial 6r35-00g0 (SDBC005J)
The watch works, worn only 2-3 times in the summer and in excellent condition. Worn little due to wrist a little too small for the size of the sumo. Purchased mostly for collecting.
Glass in very good condition, perfect insert. ferrule that turns well Excellent time keeping
New Z20 strap as shown in the photo.
Dial and spheres also in excellent and original condition.
I have never carried out the underwater test, nor taken it into the water.
No exchanges, no barters
I ask 1200 euros including shipping by express courier, delivery in 24/48 hours.
Paypal payment for goods and services to be added +5% on the total due to sales taxes and package insurance amount. obviously no supplement for other types of payment - Paypal friends - postepay - bank transfer
I thank O&P for the space granted and I am attaching photos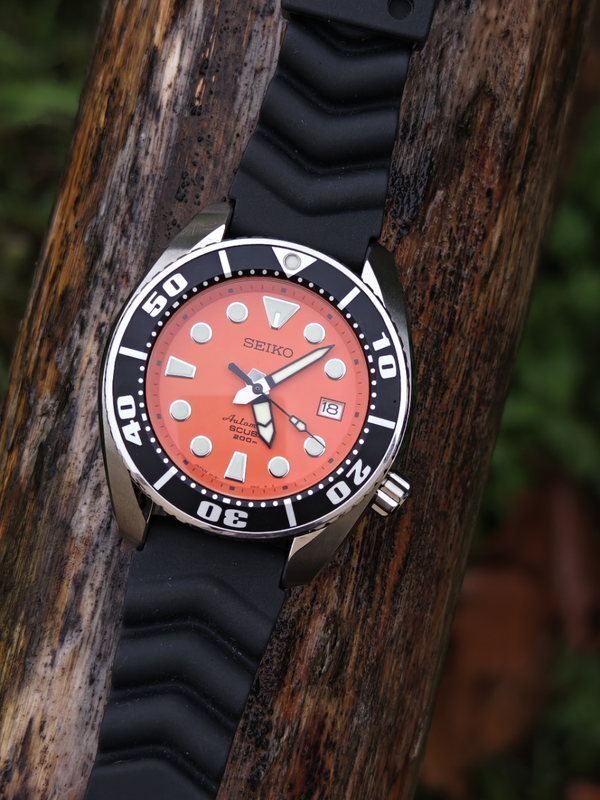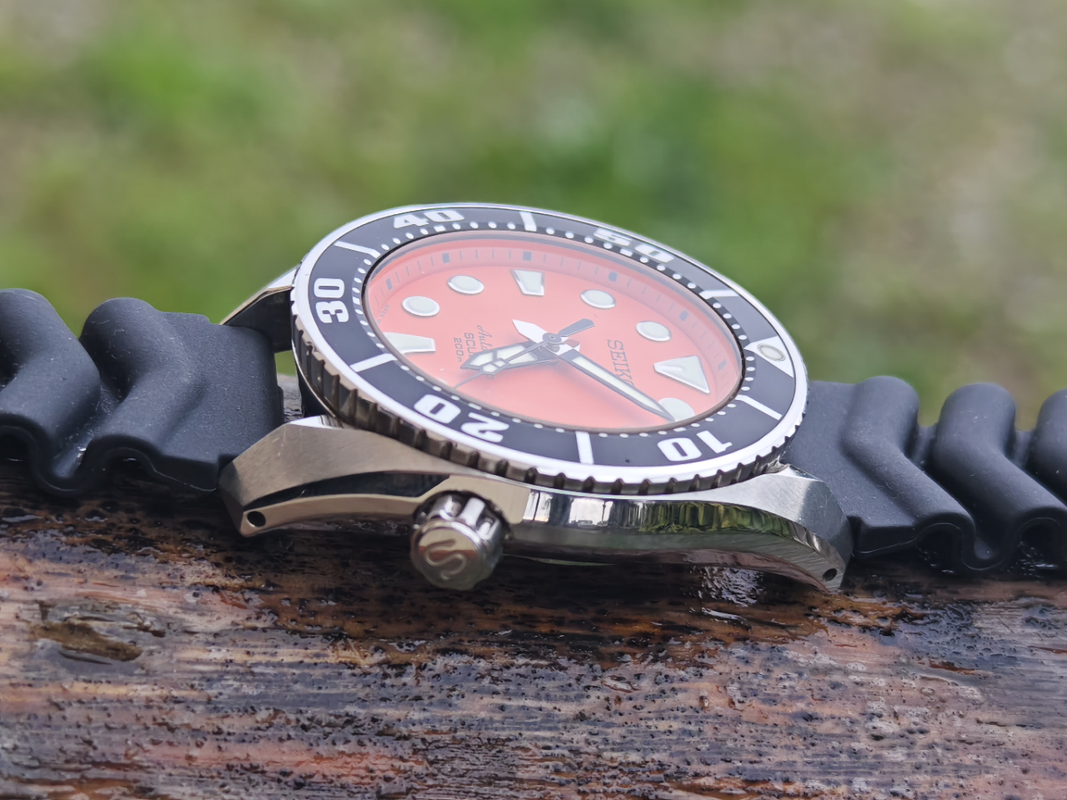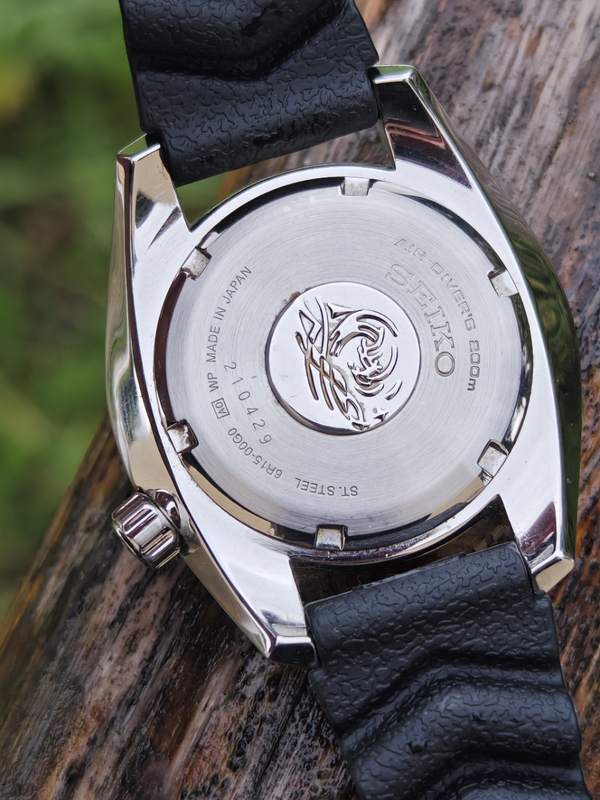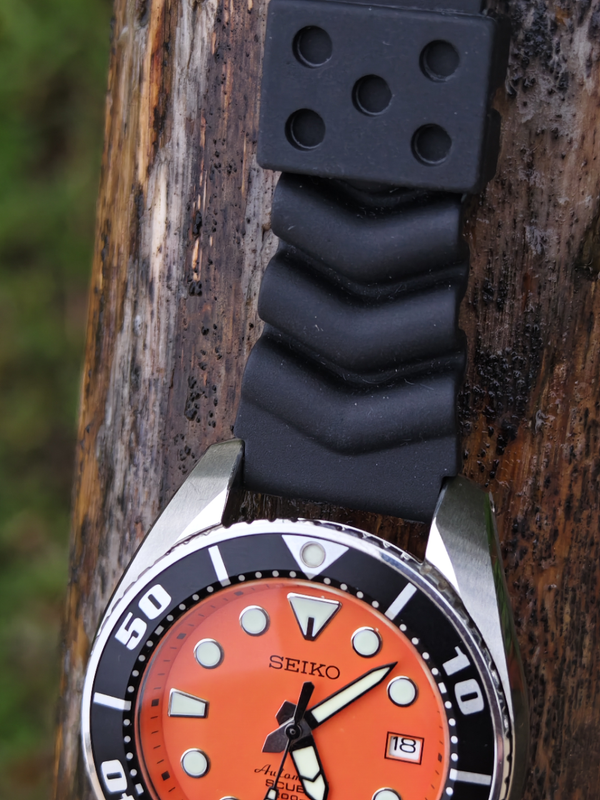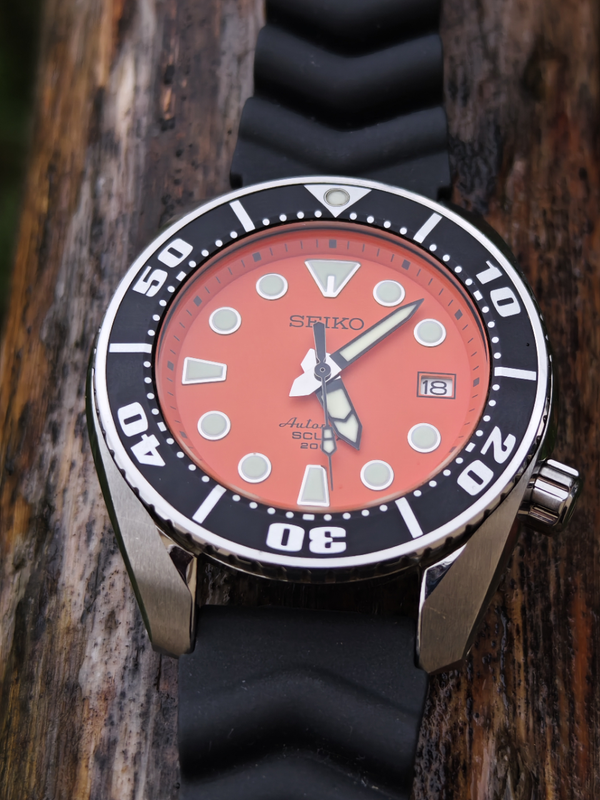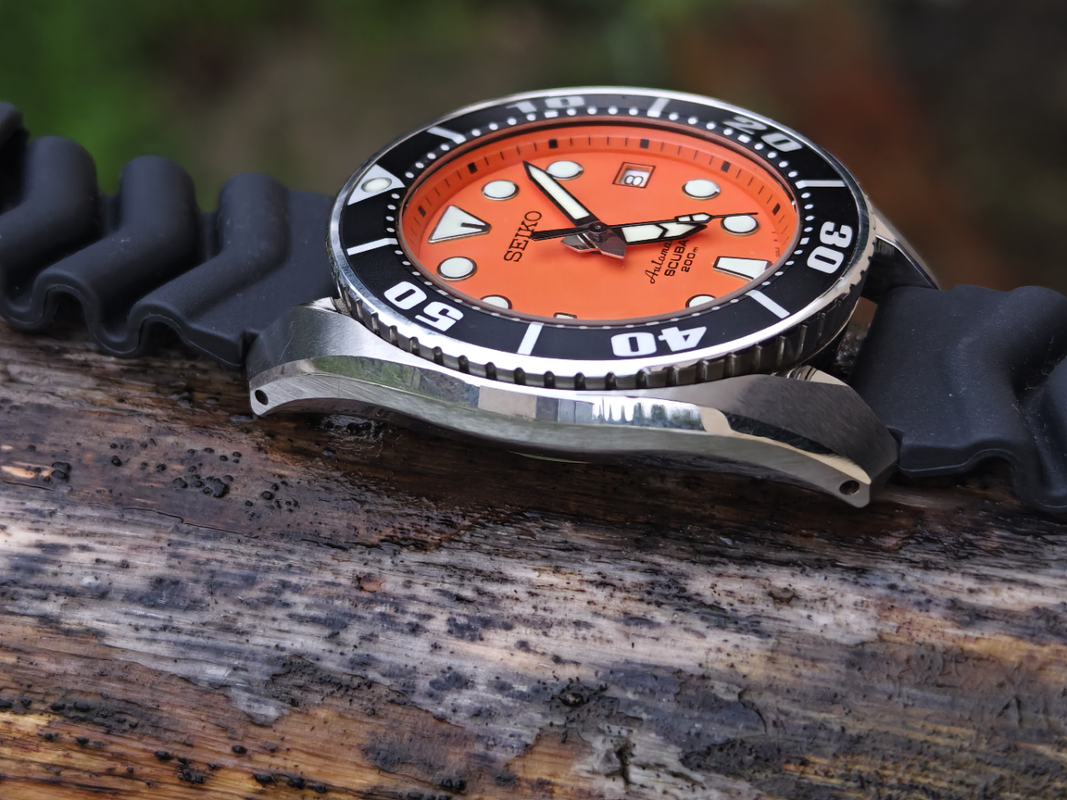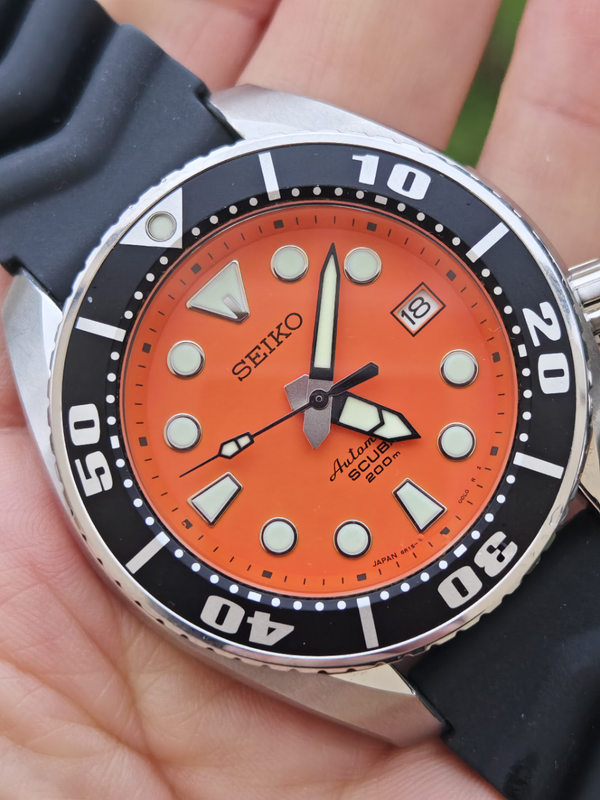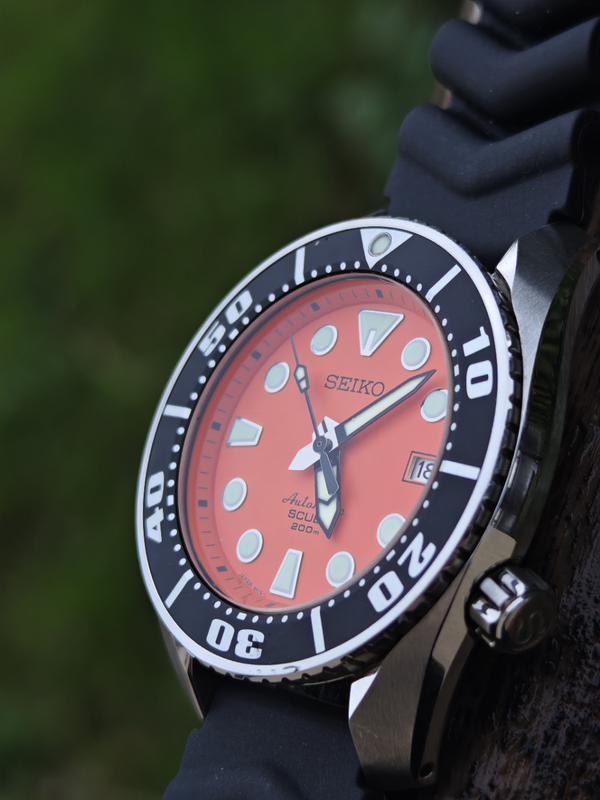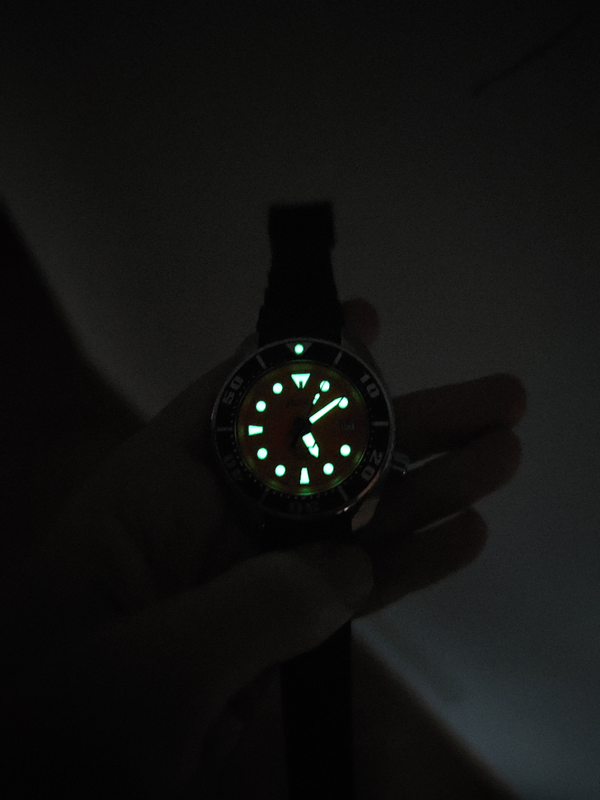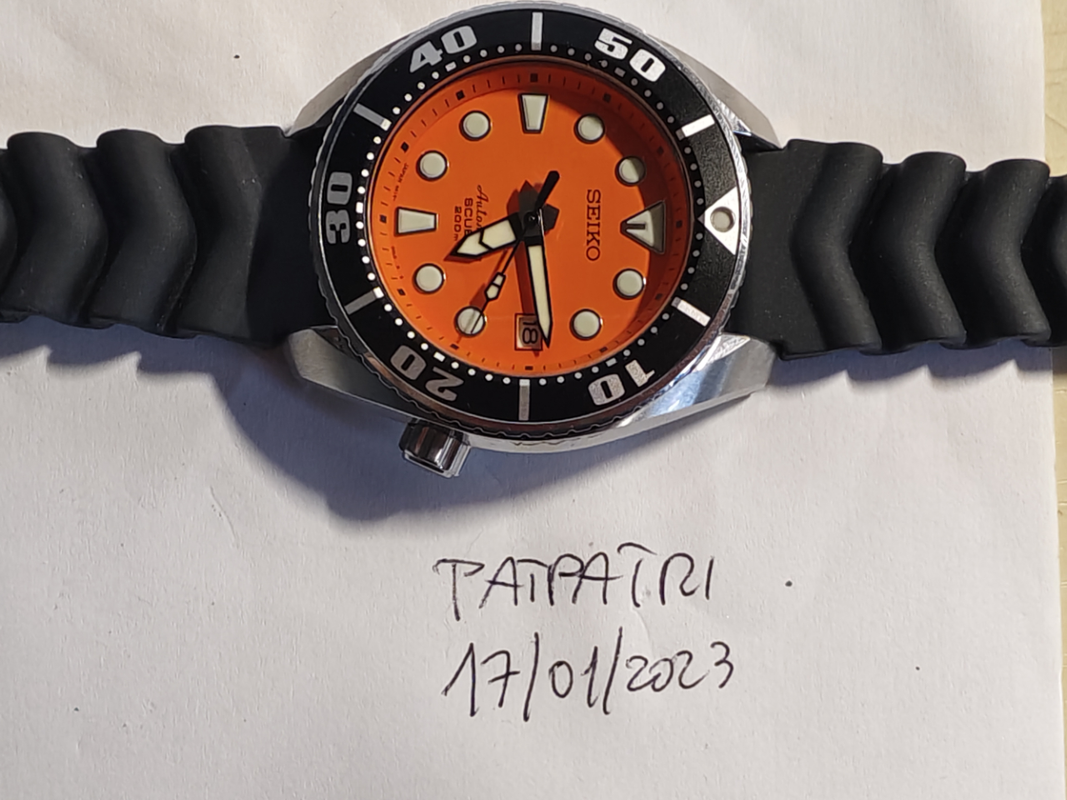 Notera att texten nedan i de flesta fall är automatiskt översatt från sitt ursprungsspråk.
Som titeln antyder säljer jag Seiko Sumo första serien, i den mycket sällsynta konfigurationen med orange urtavla 6r35-00g0 (SDBC005J)
Klockan fungerar, använd endast 2-3 gånger på sommaren och i utmärkt skick. Används lite på grund av att handleden är lite för liten för storleken på sumon. Köptes mest för att hämta.
Glas i mycket gott skick, perfekt insats. hylsa som vrider sig bra Utmärkt tidtagning
Ny Z20-rem som visas på bilden.
Urtavla och sfärer också i utmärkt och originalskick.
Jag har aldrig utfört undervattenstestet och inte heller tagit det i vattnet.
Inga byten, inga byten
Jag begär 1200 euro inklusive frakt med expressbud, leverans inom 24/48 timmar.
Paypal betalning för varor och tjänster tillkommer +5% på totalsumman på grund av moms och paketförsäkringsbelopp. uppenbarligen inget tillägg för andra typer av betalningar - Paypal-vänner - efterskottsbetalning - banköverföring
Jag tackar O&P för det utrymme som beviljats ​​och jag bifogar bilder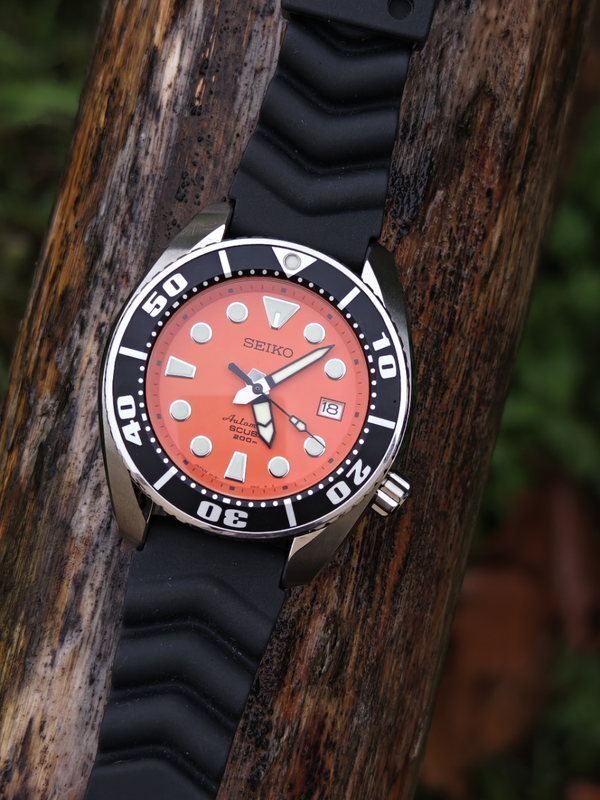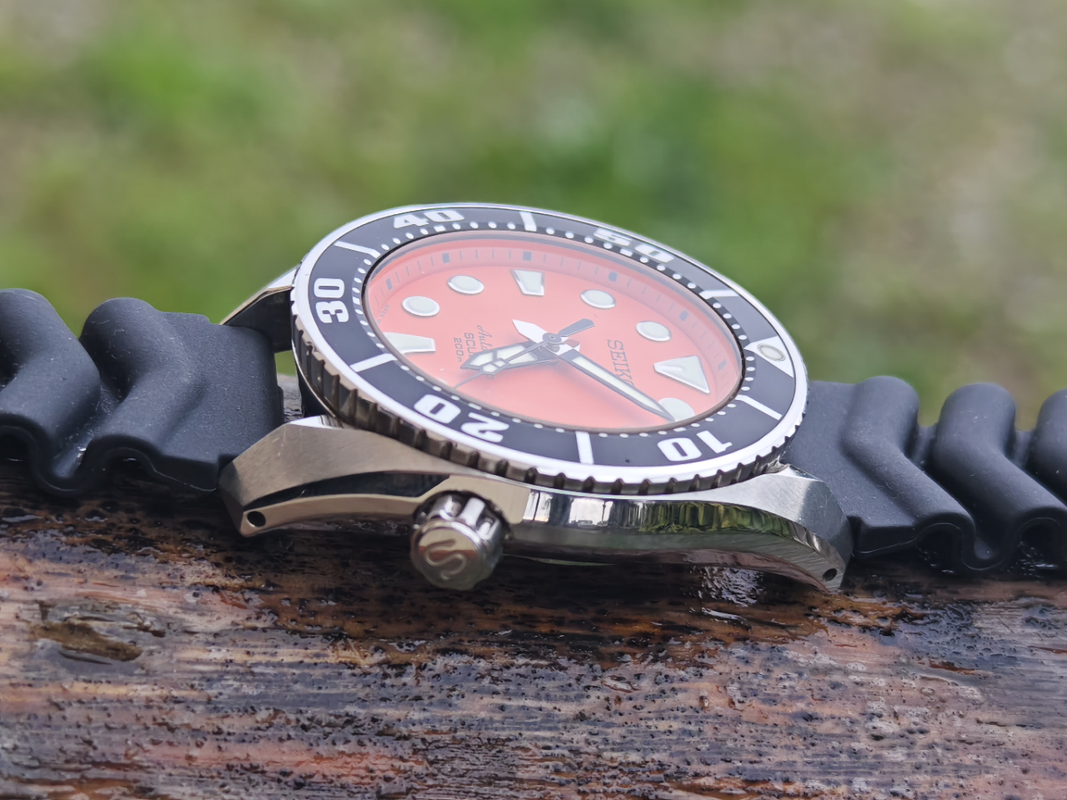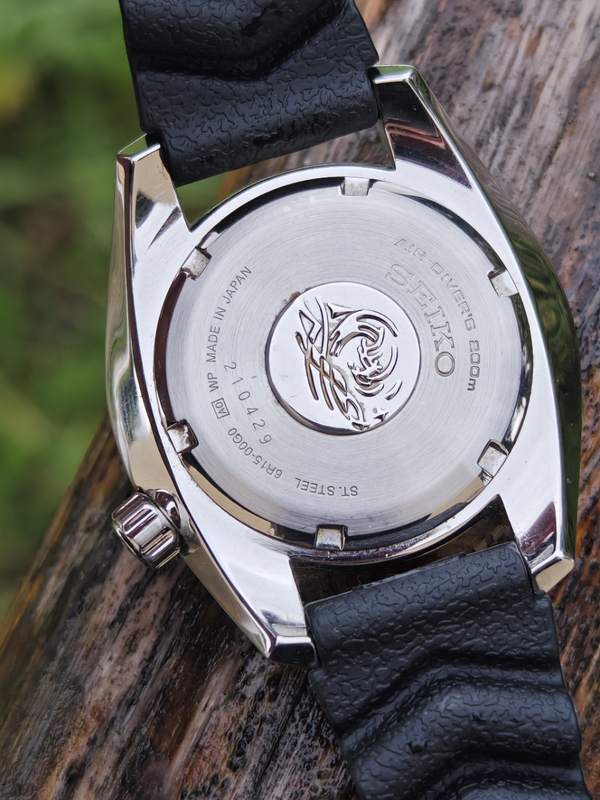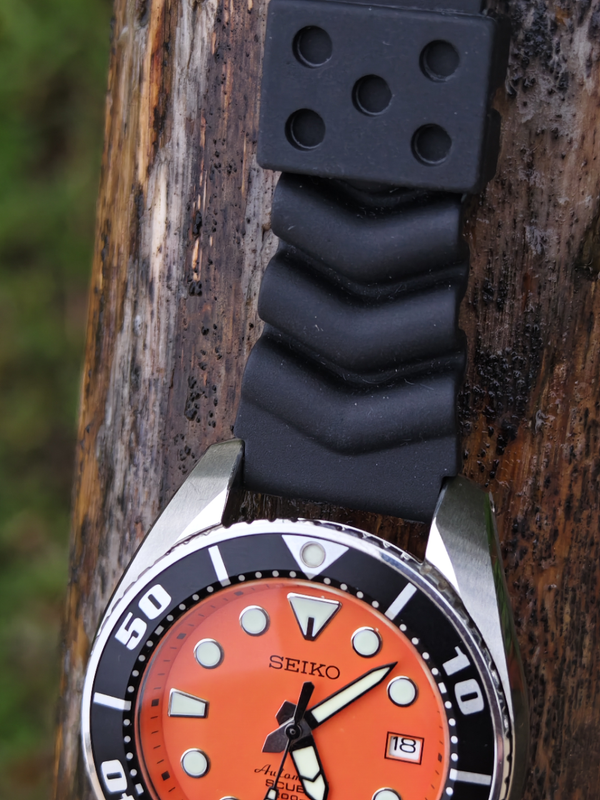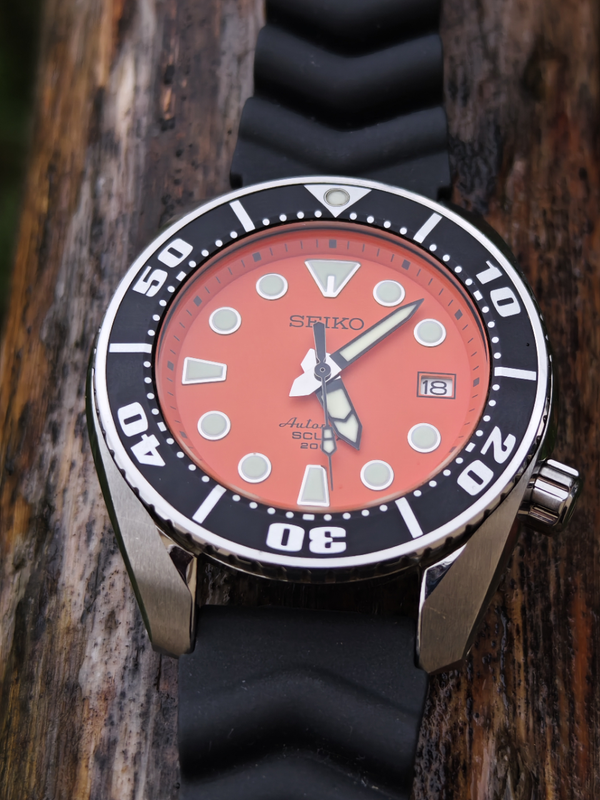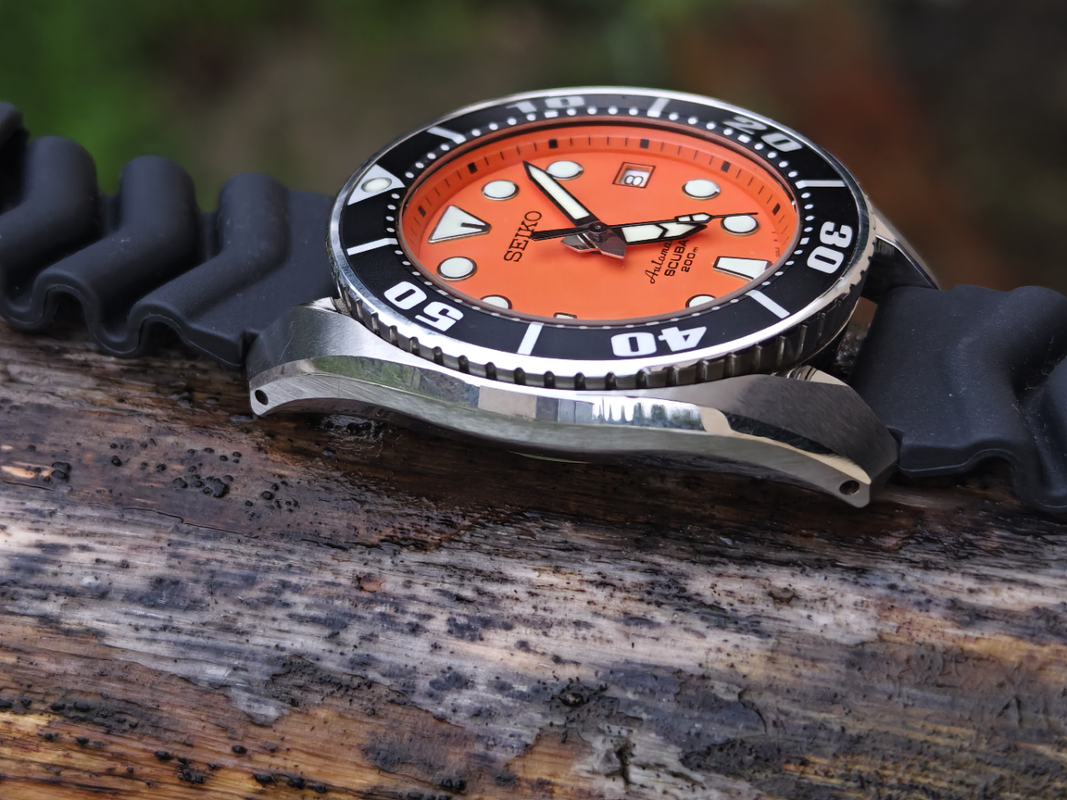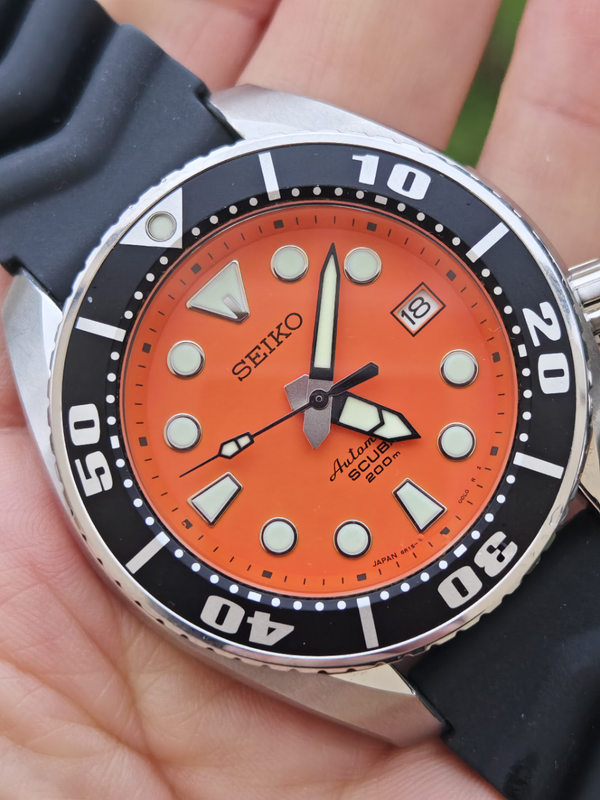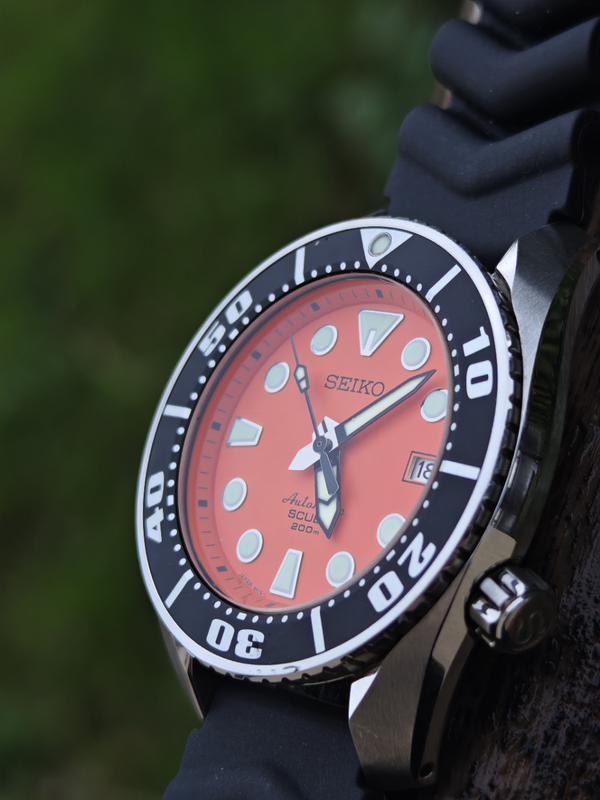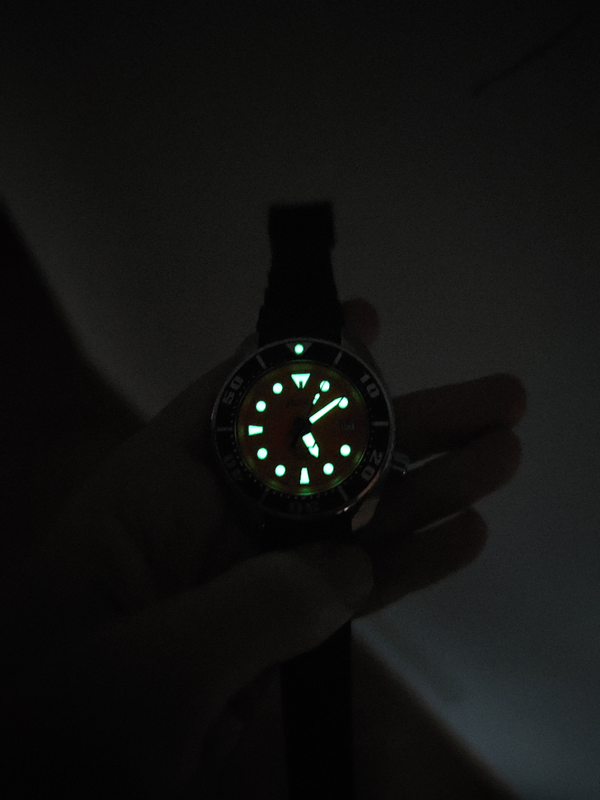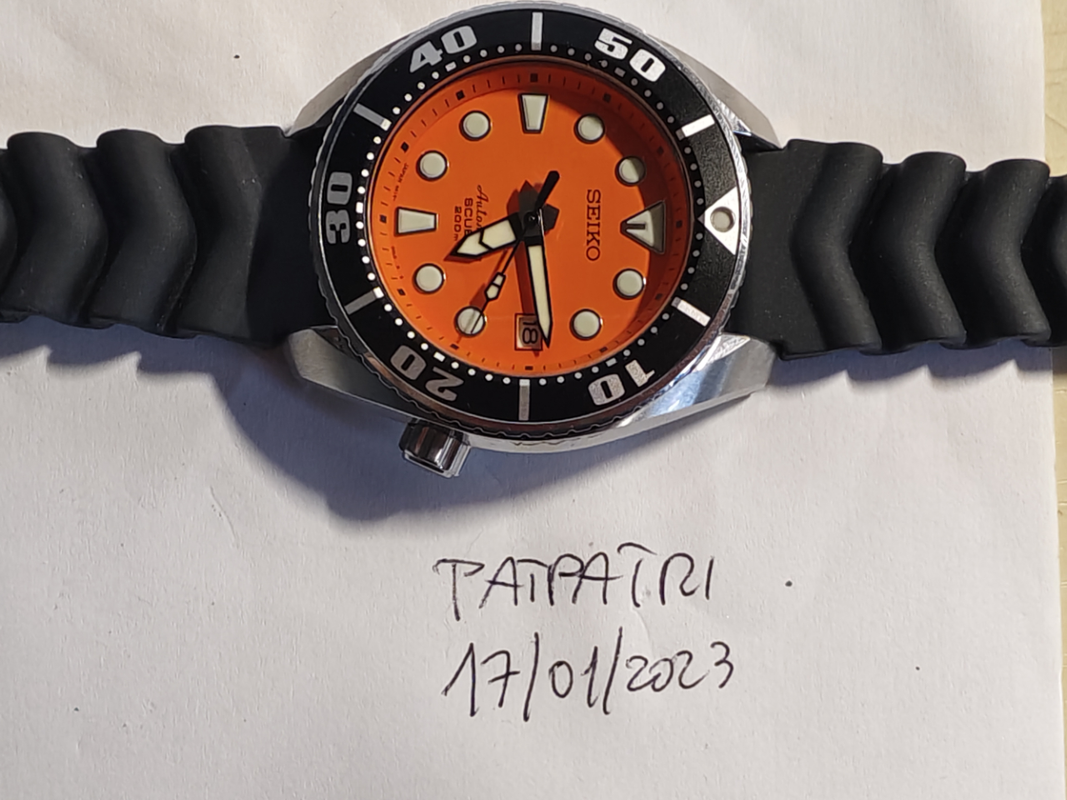 Beachten Sie, dass der folgende Text in den meisten Fällen automatisch aus seiner Originalsprache übersetzt wird.
Wie der Titel schon sagt, verkaufe ich Seiko Sumo First Series, in der sehr seltenen Konfiguration mit orangem Zifferblatt 6r35-00g0 (SDBC005J)
Die Uhr funktioniert, nur 2-3 mal im Sommer getragen und in sehr gutem Zustand. Wenig getragen, da das Handgelenk etwas zu klein für die Größe des Sumo ist. Hauptsächlich zum Sammeln gekauft.
Glas in sehr gutem Zustand, perfekter Einsatz. Zwinge, die sich gut dreht Hervorragende Zeitmessung
Neues Z20-Armband wie auf dem Foto gezeigt.
Zifferblatt und Kugeln ebenfalls in ausgezeichnetem und originalem Zustand.
Den Unterwassertest habe ich nie durchgeführt, noch mit ins Wasser genommen.
Kein Umtausch, kein Tauschhandel
Ich verlange 1200 Euro inklusive Versand per Expresskurier, Lieferung in 24/48 Stunden.
Paypal-Zahlung für Waren und Dienstleistungen zuzüglich 5 % auf den Gesamtbetrag aufgrund von Umsatzsteuern und Paketversicherungsbetrag. offensichtlich kein Zuschlag für andere Zahlungsarten - Paypal-Freunde - Postepay - Banküberweisung
Ich danke O&P für den gewährten Platz und füge Fotos bei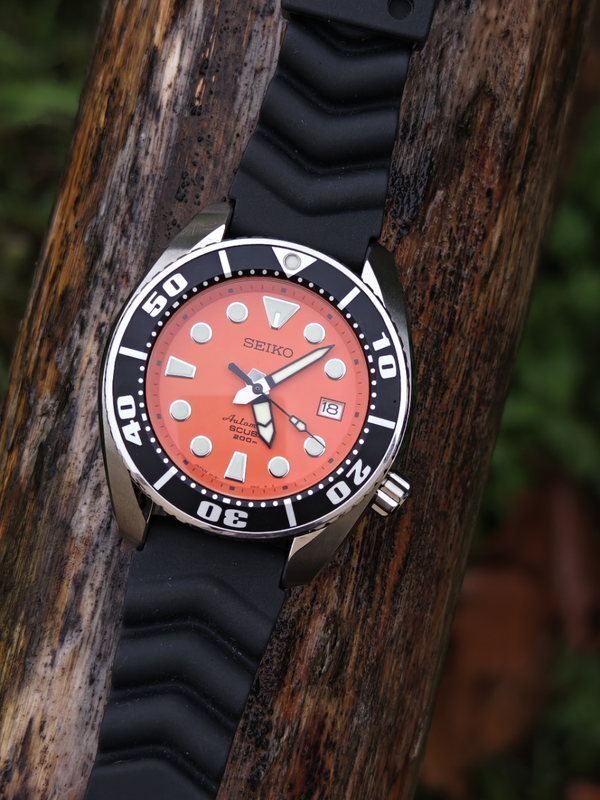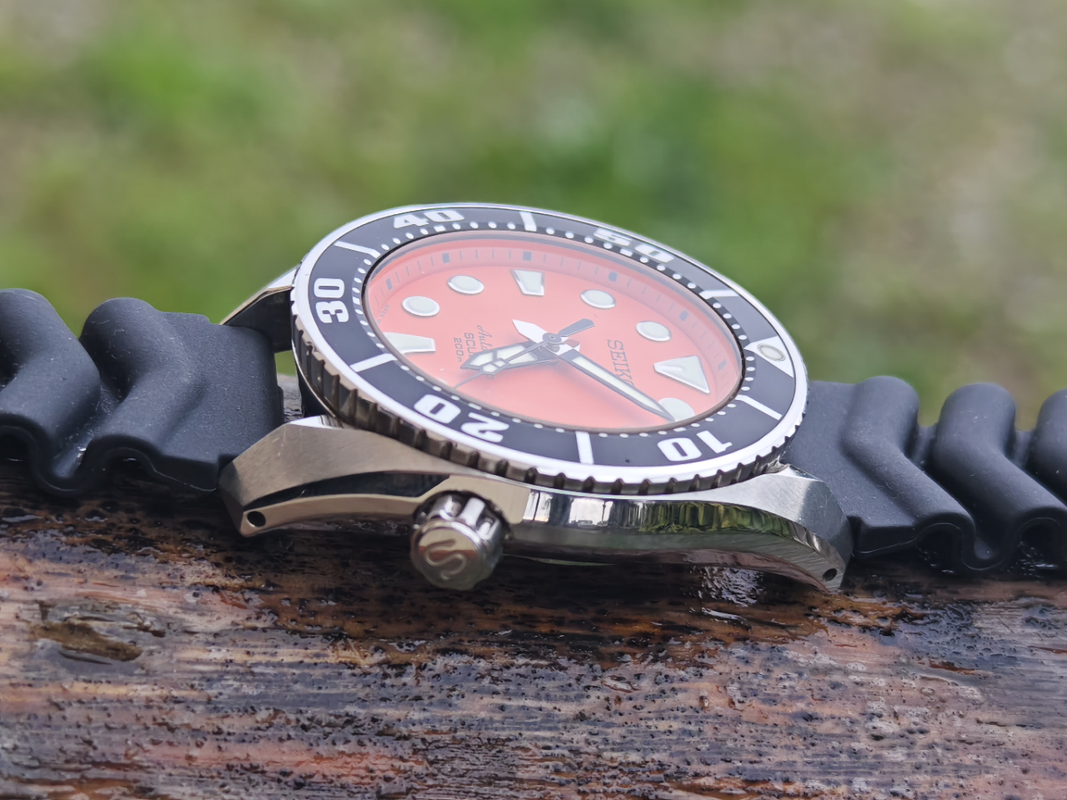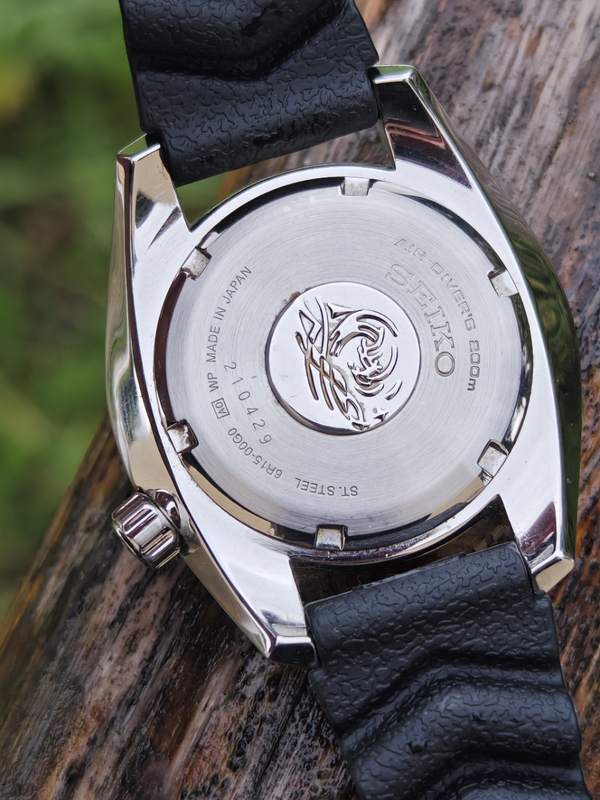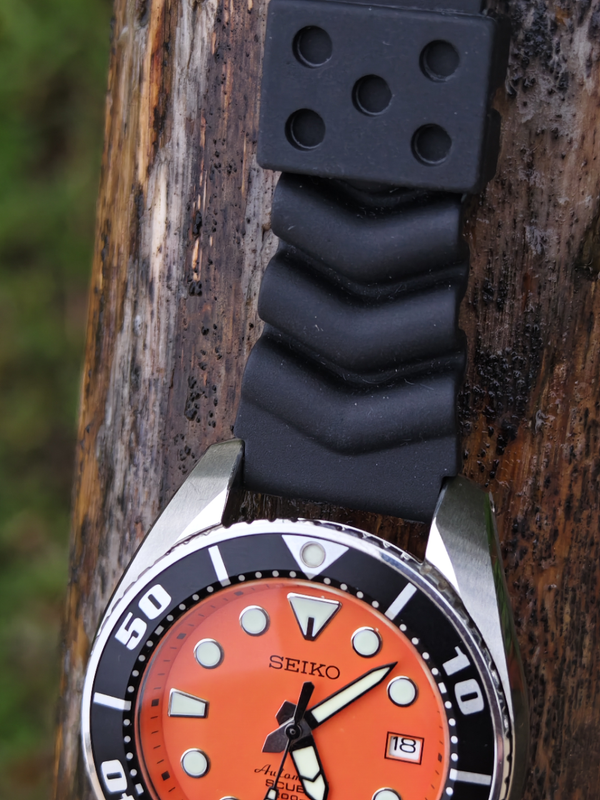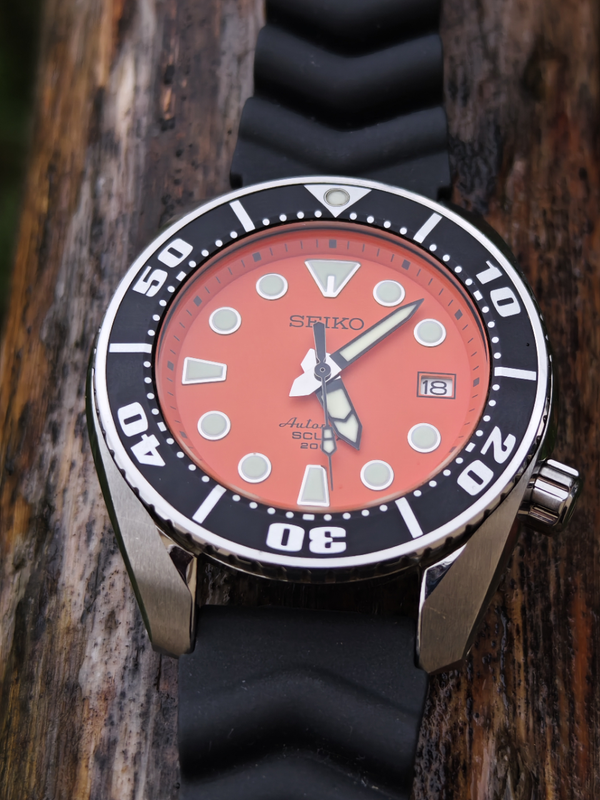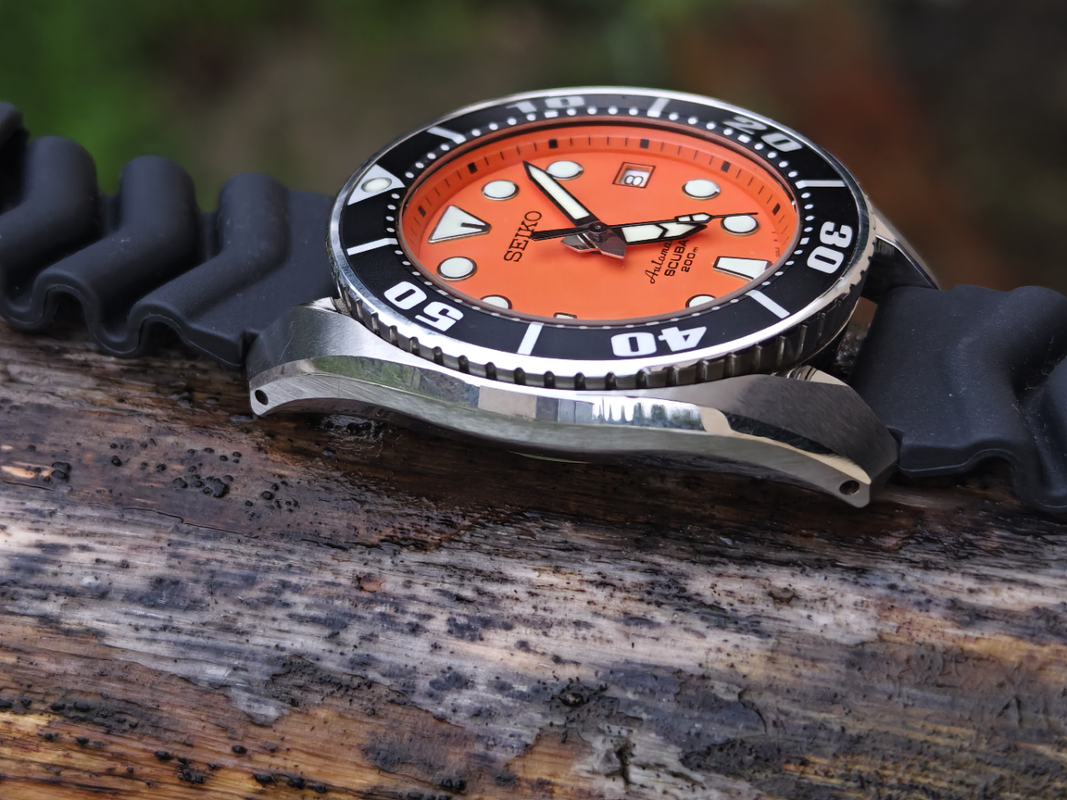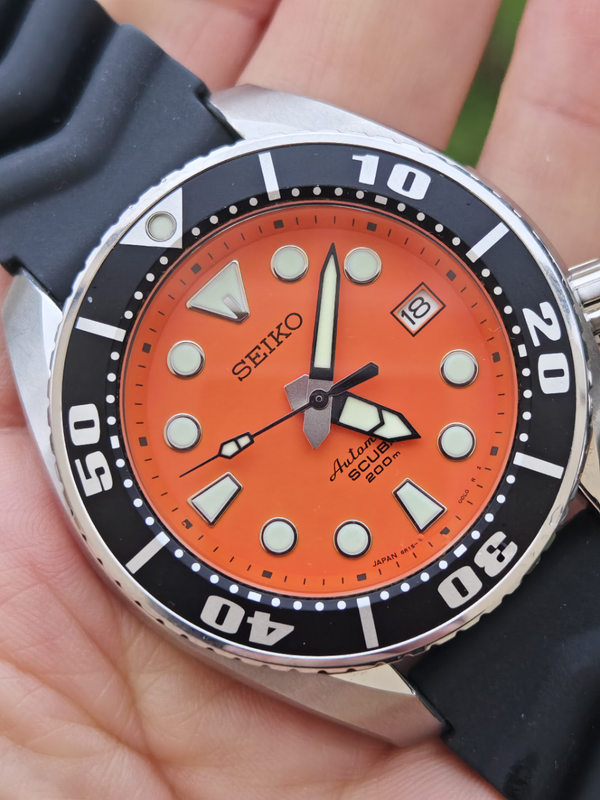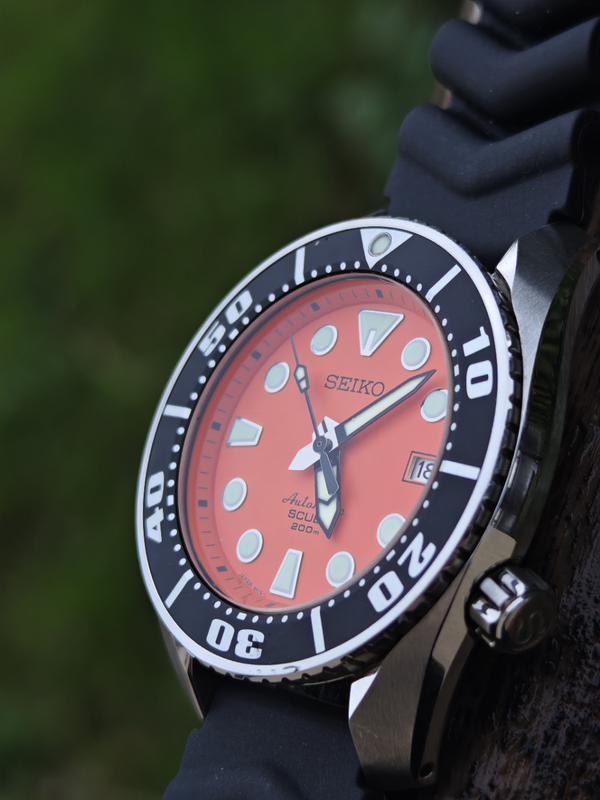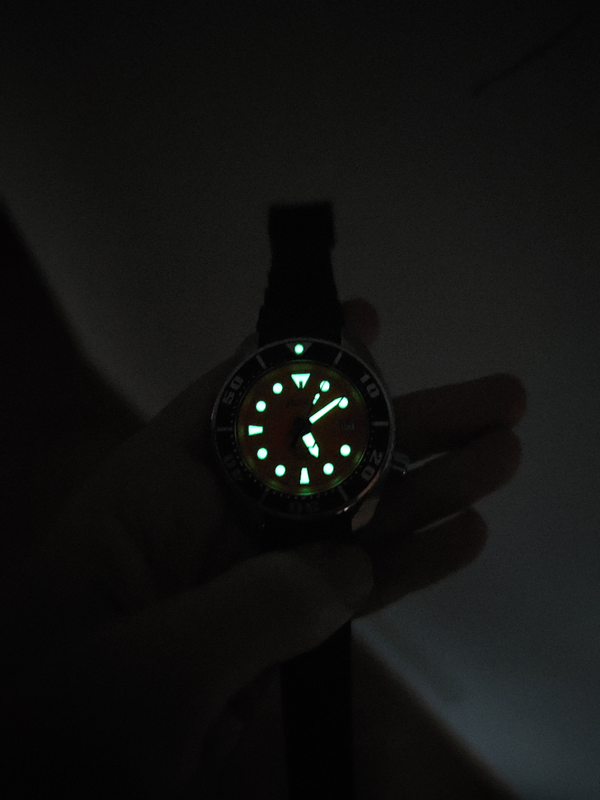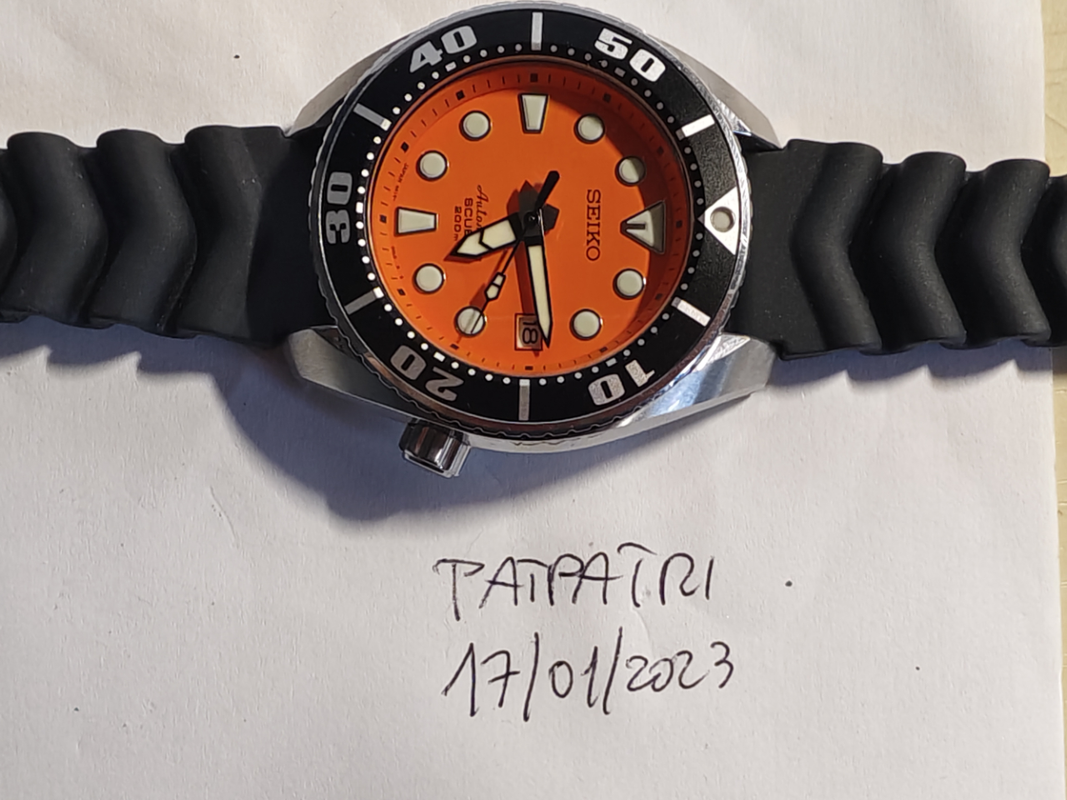 Notez que le texte ci-dessous est dans la plupart des cas traduit automatiquement à partir de sa langue d'origine.
Comme le titre l'indique, je vends Seiko Sumo première série, dans la très rare configuration avec cadran orange 6r35-00g0 (SDBC005J)
La montre fonctionne, portée seulement 2-3 fois en été et en excellent état. Peu porté car poignet un peu trop petit pour la taille du sumo. Acheté principalement pour la collection.
Verre en très bon état, insert parfait. virole qui tourne bien Excellente tenue du temps
Nouveau bracelet Z20 comme indiqué sur la photo.
Cadran et sphères également en excellent état d'origine.
Je n'ai jamais effectué le test sous-marin, ni mis à l'eau.
Pas d'échanges, pas de trocs
Je demande 1200 euros port compris par courrier express, livraison en 24/48h.
Paiement Paypal pour les biens et services à ajouter +5% sur le total dû aux taxes de vente et au montant de l'assurance colis. évidemment pas de supplément pour les autres types de paiement - Paypal friends - postepay - virement bancaire
Je remercie O&P pour l'espace accordé et je joins des photos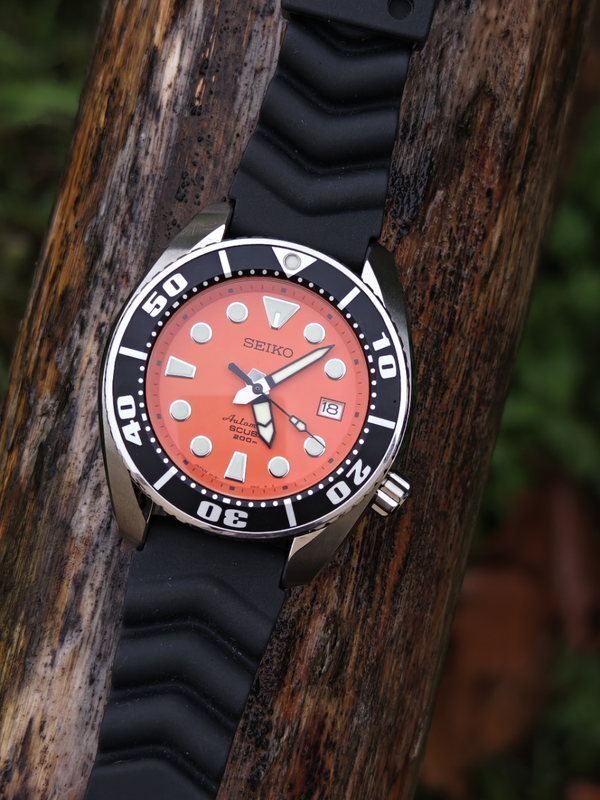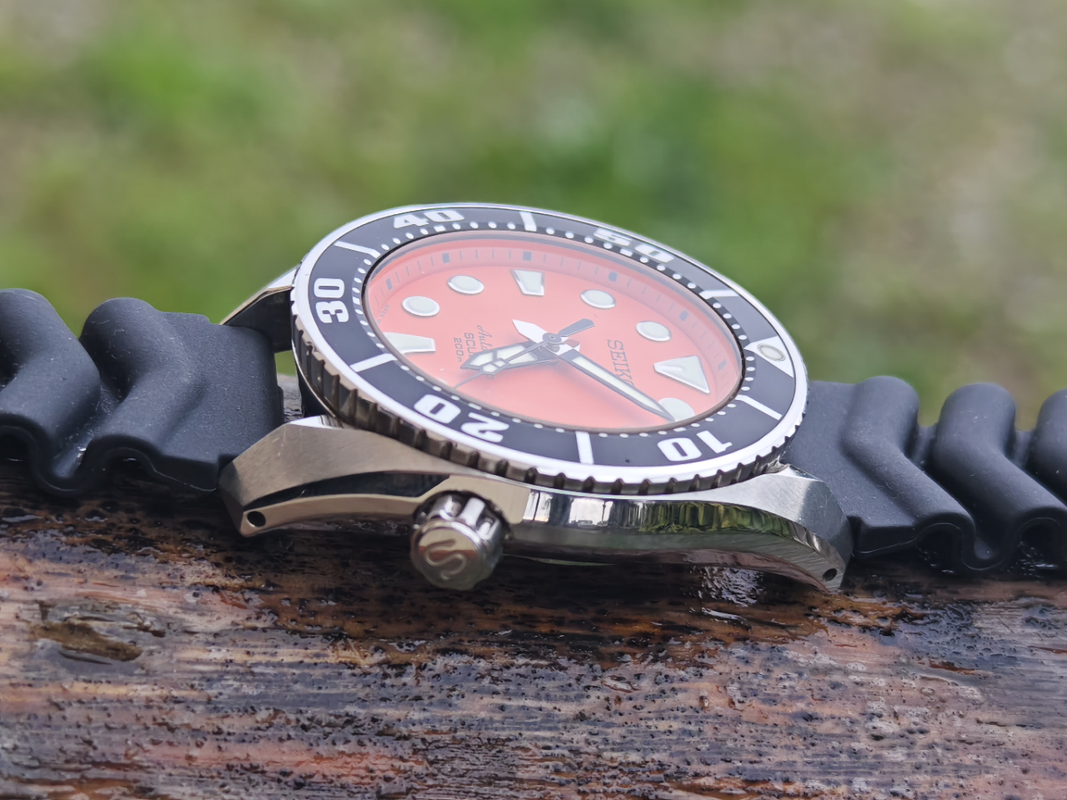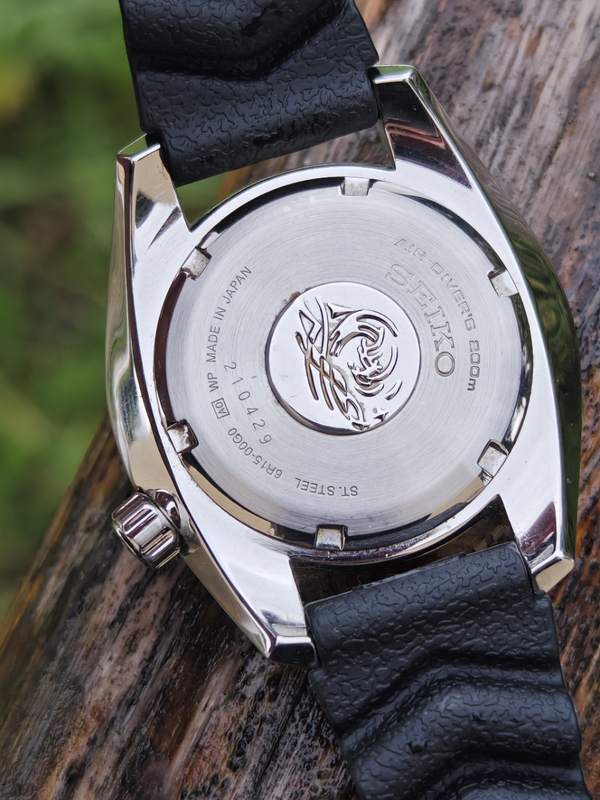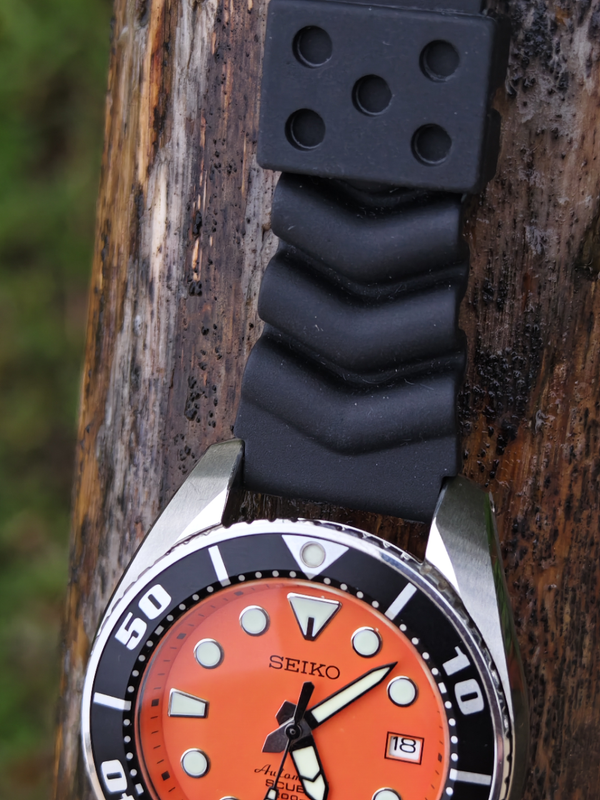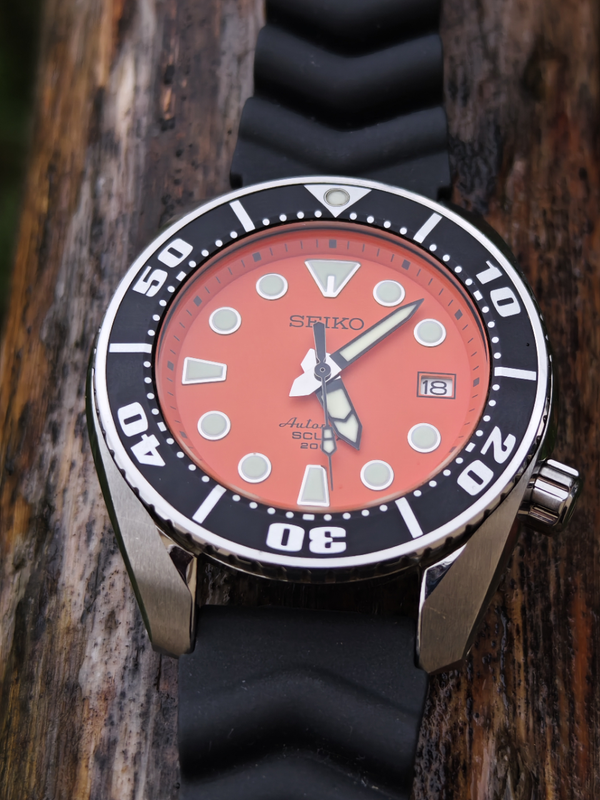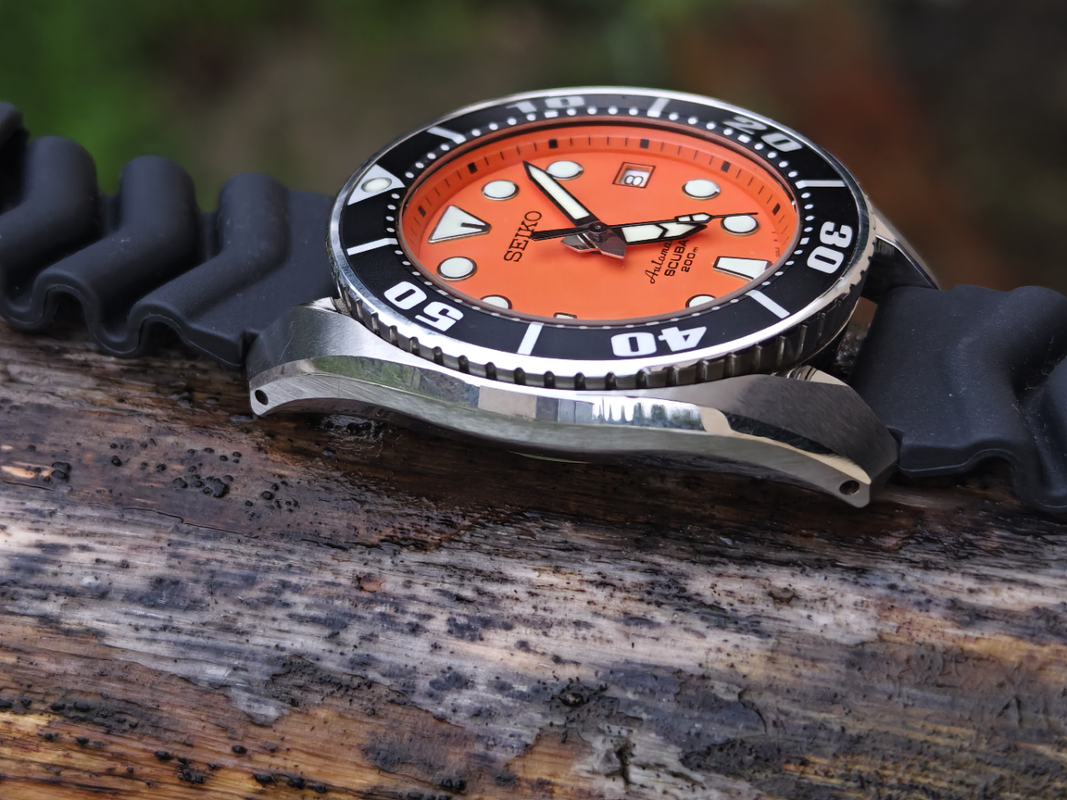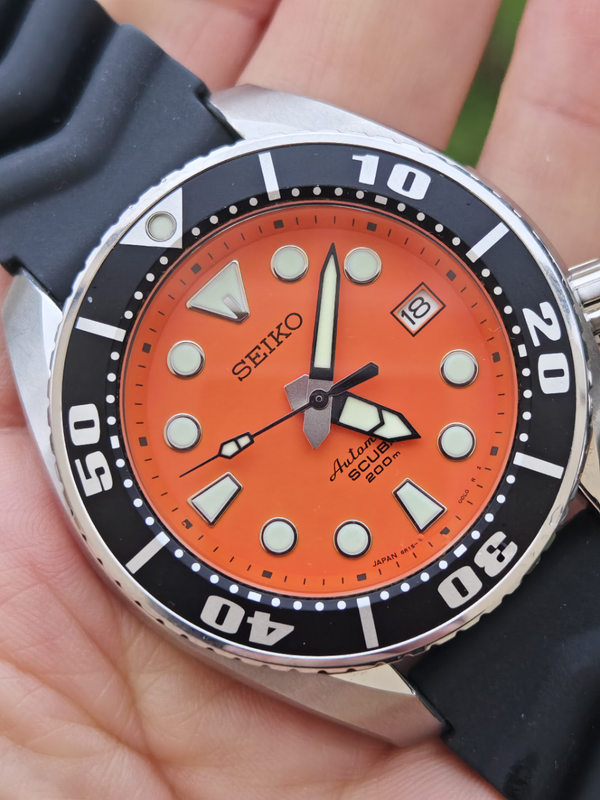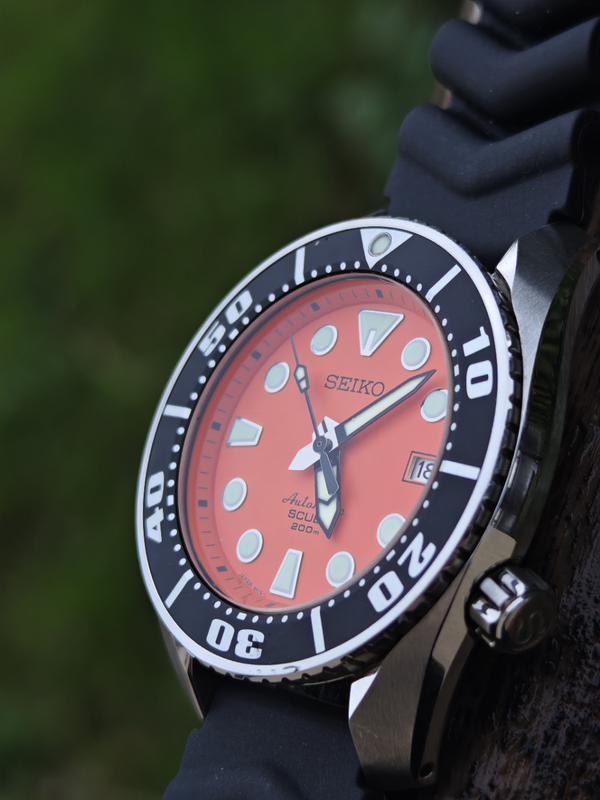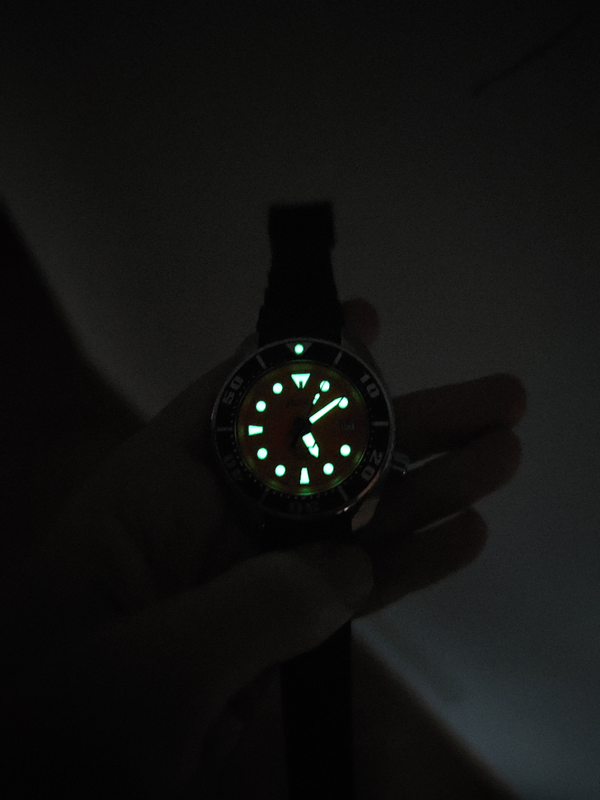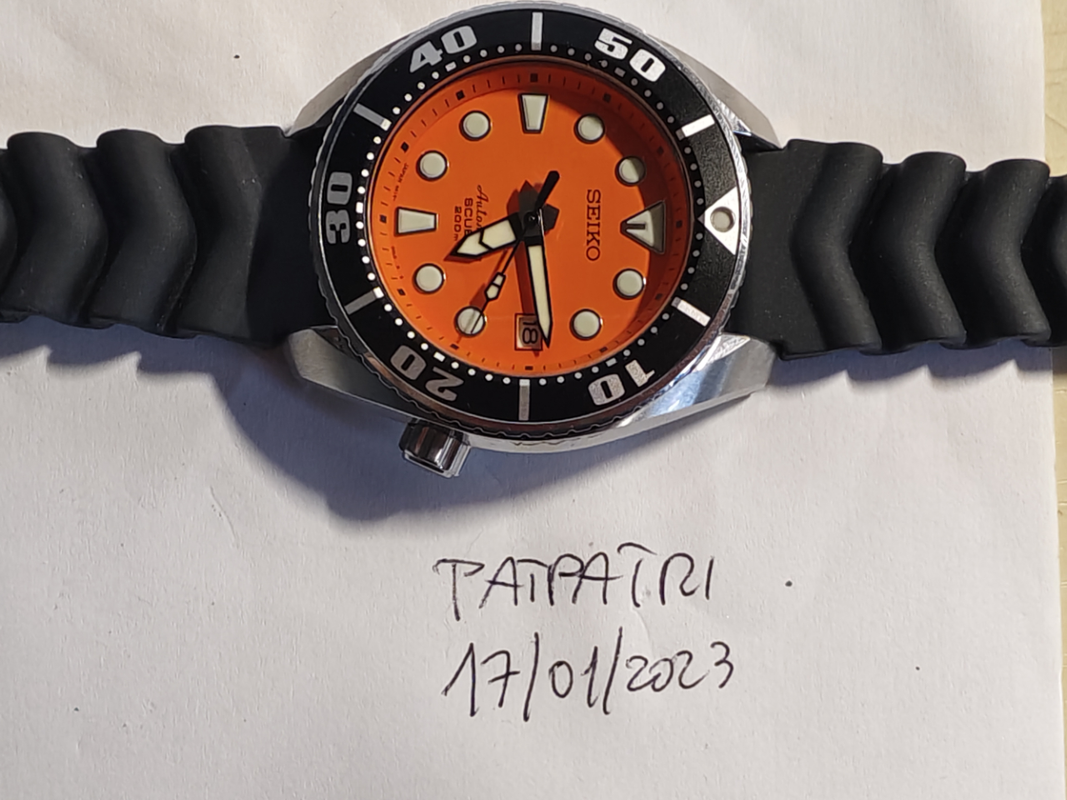 Houd er rekening mee dat onderstaande tekst in de meeste gevallen automatisch wordt vertaald vanuit de oorspronkelijke taal.
Zoals de titel suggereert, verkoop ik Seiko Sumo eerste serie, in de zeer zeldzame configuratie met oranje wijzerplaat 6r35-00g0 (SDBC005J)
Het horloge werkt, slechts 2-3 keer gedragen in de zomer en in uitstekende staat. Weinig gedragen wegens iets te kleine pols voor de maat van de sumo. Meestal gekocht om te verzamelen.
Glas in zeer goede staat, perfecte inzet. adereindhuls die goed draait Uitstekende tijdwaarneming
Nieuwe Z20 band zoals op de foto te zien is.
Wijzerplaat en bollen eveneens in uitstekende en originele staat.
Ik heb de onderwatertest nooit uitgevoerd en ook niet in het water genomen.
Geen uitwisselingen, geen ruilhandel
Ik vraag 1200 euro inclusief verzending per expreskoerier, levering binnen 24/48 uur.
Paypal-betaling voor goederen en diensten moet worden toegevoegd +5% op het totaal als gevolg van omzetbelasting en pakketverzekeringsbedrag. uiteraard geen toeslag voor andere soorten betalingen - Paypal vrienden - achteraf betalen - bankoverschrijving
Ik bedank O&P voor de verleende ruimte en voeg foto's toe